Arnoud Haverlag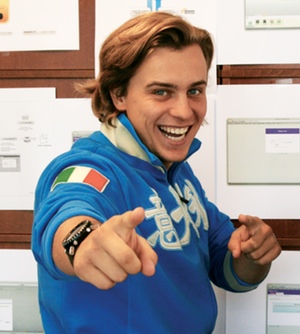 Arnoud Haverlag co-founded Marvia. This revolutionary webbased service enables companies, agencies to streamline the production process with regard to marketing and communication. People can adjust productsheets, flyers and adds themselves. This way DTP (Desk Top Publishing) is easy. Marvia is being used by many companies.
In 2012 Marvia was acquired by the Dutch postal service PostNL. Arnoud is currently entrepreneur in residence at PostNl and part of the Innovation Team.
Also, Arnoud is co-founder of STIKK, an alliance of innovative high-tech companies specializing in Internet, technology, design and new media. Together they form an important and growing group in the current group of innovative entrepreneurs in Amsterdam. STIKK facilitates and assists beginning entrepreneurs in the technology sector in an early stage by providing office space, network access and sharing knowledge and capital.
Arnoud started his first company, Simplicio, in January 2005. Simplicio was an Amsterdam based consultancy for all kind of digital needs for companies. Simplicio supported these companies with hardware, web applications and maintenance of corporate networks. The company was sold in 2008.
Arnoud has a Master in Finance (cum laude) from the University of Amsterdam. In 2007 he was named Top Young Entrepreneur by business magazine Sprout. Sprout annually selects 20 of the most promising Dutch entrepreneurs under 25 years. Arnoud lives in Amsterdam and is an extreme skier, likes to climb mountains and is an adventure junkie.
Arnoud Haverlag's pitch for Marvia: