Marcel Kampman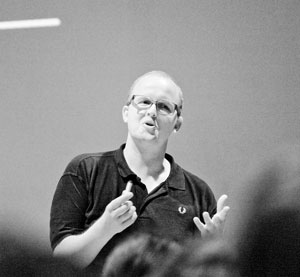 Marcel Kampman is an independant creative director, who helps organizations to construct their ideas.
Marcel is the founder of Texel Boys, the founder of Mundo Creative Masters Gathering and study coordinator at Interactive/Media/Design at the Royal Academy of Fine arts, a division which he set up in 2006.
In 2010 he founded Project Dreamschool, the goal: to create the best school in The Netherlands.
More information on Marcel Kampman on his Dutch Profile.