Vincent Everts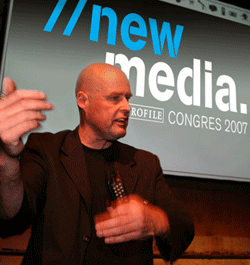 Vincent Everts is a technology trend watcher, entrepreneur, gadget freak, columnist and reviewer.
Vincent is from an early age interested in technology and a specialist in the capabilities of the latest technology on organizations and their personal lives. For the blog Zoomz Everts makes the interview program "Talk to Me 'where he interviews personalities online and offline.
More information on Vincent Everts on his Dutch profile.