Ingmar de Lange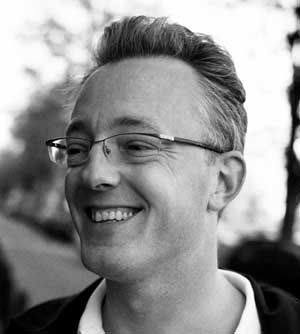 Ingmar de Lange is oprichter van Mountview, een bureau voor merkinnovatie. Hij is expert in strategie- en conceptontwikkeling en richt zich op innovatieve marketingtechnieken, zoals productontwikkeling, social-media marketing en 'marketing with meaning'. Tegelijkertijd is hij vertrouwd met de fundamentele principes van marketingstrategie.
Hij wordt gedreven door het gevoel dat merken beter, mooier, authentieker en scherper kunnen zijn. Als ze zich maar verdiepen in de essentie van vandaag. Hij gelooft sterk in merkconcepten die de karakteristieken van een dienst en een promotie combineren: activiteiten die nuttig en opvallend zijn.
Ingmar was in 2009 en 2010 hoofd-marketing (interim) van Hyves. Eerder was hij managing-partner van BrandBuzz, een netwerk binnen WPP. Mountview richtte hij in 2003 op.
Hij geeft frequent lezingen en college, bijvoorbeeld voor EURIB, NIMA en Brand Fuel Academy. Samen met EURIB stelde hij de leergang Social Media samen. Dagelijks deelt hij observaties op het weblog Frislicht.
Ingmar schrijft regelmatig artikelen over nieuwe marketingbenaderingen. Een aantal voorbeelden: Brand utilities: relevant is echt niet moeilijk, Wat merken moeten met communities, Integreer product en promotie
Recentelijk kreeg hij internationale aandacht voor de online presentatie A Useful Guide to the Brand Utility. Bekijk de reacties hier!
Ingmar de lange op het Vierde Nederlands MediaNetwerk Event: