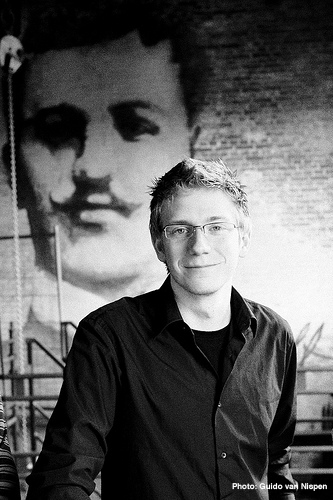 In de wereld van nieuwe media en nieuwe technologie gaan de ontwikkelingen snel, expertises verschuiven en nieuwe inzichten worden verworven. Om het allemaal een beetje bij te kunnen houden geven we vanaf nu steeds een snelle update door 3 vragen te stellen aan een van de experts over hun specifieke expertise of nieuwe inzichten.
Deze keer stellen we 3 vragen over Cloud Computing aan Robert Gaal. Robert Gaal is de oprichter van Wakoopa, een social network voor software gebruik, is actief bij het Roomware Project en geeft regelmatig lezingen over Cloud Computing.
1. Cloud Computing? Wat is dat?
Cloud computing is een manier om computerkracht te verdelen over een "wolk" van systemen. De meest populaire aanbieder hiervan is Amazon, met Amazon Web Services. Die zorgen er voor dat je als het ware servers van de plank kunt halen, wanneer jij dat nodig vindt. Enorm handig dus als je een website in de lucht wilt houden, en wilt laten groeien.
2. Wie gebruikt dat dan?
Wie niet! The Washington Post, Activision, en duizenden kleinere bedrijfjes zoals de mijne, Wakoopa. Recent koos zelfs het Witte Huis ervoor om haar nieuwe site in de cloud te draaien.
3. Wat zijn de voordelen?
Allereerst zorgt het ervoor dat je website of systeem stabiel draait. Als je servers onder druk staan kun je het gemakkelijk opvangen door simpelweg meer computerkracht uit de cloud halen. Maar het grootste voordeel zijn misschien wel de kosten. Je koopt namelijk variabel in, en betaalt dus alleen voor daadwerkelijk gebruik van een server. Iedereen die zijn online service serieus neemt zou cloud computing dus net zo serieus moeten nemen.