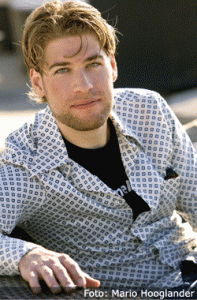 Samen met het tijdschrift EMERCE organiseert The Next Speaker regelmatig Expert Sessions: exclusieve workshops gegeven door een ervaren expert. De eerstvolgende Emerce Expert Session is op 9 september 2010 en gaat over het opzetten van geïntegreerde marketingcampagnes.
De verkiezingscampagne van Obama was de eerste echte geïntegreerde marketingcampagne waarbij hij online enthousiasme wist om te zetten in offline actie. De spontane fysieke en virtuele acties van fans, aanhangers en vrijwilligers, de sterke punten van traditionele media (TV, radio en kranten) én social media werden slim geïntegreerd in een strak geleide campagne.
In deze Emerce Expert Session leer je zo'n geïntegreerde campagne op te zetten, waarbij traditionele en nieuwe media elkaar versterken. Niet de techniek, maar de gebruiker staat centraal. Ofwel: wat doen gebruikers, consumenten, fans, of kiezers precies met social media, nu, vandaag? En, hoe verhoudt dat zich tot het gebruik van traditionele media?
Expert David Nieborg werkte in 2008 als gastonderzoeker aan het Amerikaanse MIT, werd meegetrokken in de Obama campagne en maakte een studie onderwerp van het Nieuwe Media aspect daarvan. Hij leert je de juiste afwegingen te maken bij het opzetten van een geïntegreerde marketingcampagne en hoe online en offline middelen elkaar kunnen versterken.

Boek voor 12 augustus 2010 en betaal het speciale early bird tarief van € 550,- (excl. btw).
Kijk hier voor meer informatie en om te reserveren!
Meer informatie over de lessen van Obama: