Aart van Veller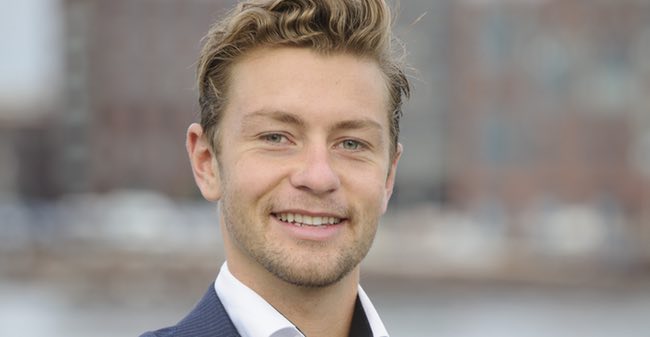 Aart van Veller is the founder of Vandebron. With Vandebron Aart shows that entrepreneurs can truly make an impact and that it is possible to change the system from within. In his view, sustainability is not about consuming less, it is about consuming smarter. By tackling the issues in a different way, Aart shows that you can be sustainable without having to change the quality of life.
He founded his first sustainable company after a trip to the North Pole, organized by experienced polar explorer Marc Cornelissen. He was 22 at the time. In 2011 he was appointed 'Young Global Shaper' by the World Economic Forum and in 2012 he was the youngest Dutch person that participated in the yearly WEF meeting in Davos. In 2014 he was the youngest person on to the list of 100 most influencial people in The Netherlands.
Aart is currently most focused on the growth of his latest company Vandebron. Vandebron enables consumers in The Netherlands to buy their energy directly from independent sustainable producers. In addition he introduced a new business model that stimulates using less energy rather than more.
Aart is specialised in entrepreneurship, disruption and sustainability.