Claire Boonstra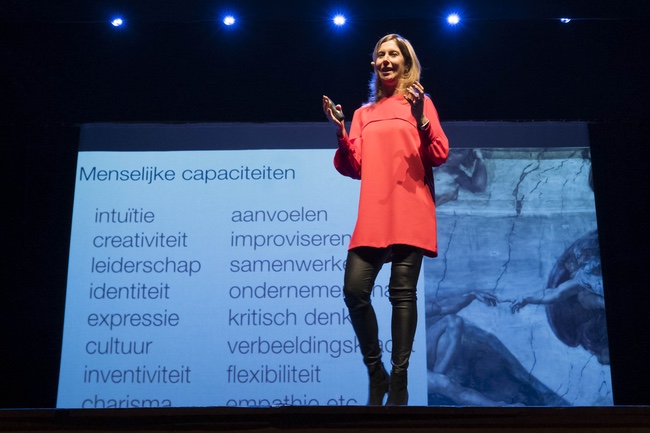 "Education is the most powerful weapon you can use to change the world", said Nelson Mandela. A sentence one can hardly disagree with. But… what defines a 'good' education? What is really important to learn when the world is changing at an exponential speed and we live longer than ever? Before talking about the 'what' and the 'how' of education, including EdTech, MOOC's, and introducing VR, AR, iPads and robots into education – we have to first discuss the 'why'. What is the purpose of education? What is your personal answer, and is there a shared answer? Does your answer differ from how education is organized today, and from your actions as a parent, educator or leader? Are there examples of education done differently?
How can we change education systems and practices and align them with the education we strive for? Does education really need classrooms, grades, separate subjects, standardized tests, year groups, norms, averages, and one teacher for a class of 25 children? Do we know why we do things the way we do now?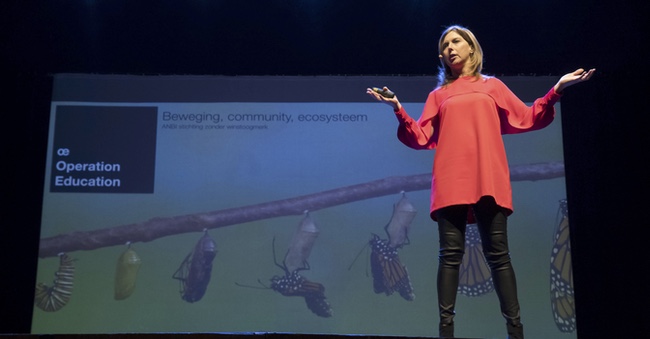 Claire Boonstra, a former co-founder of tech company Layar, WEF Tech Pioneer and Young Global Leaders, founded œ Operation Education in 2012. œ Is a Dutch non-profit which creates space for the transformation towards the education we strive for, and develops programs, networks and an architecture to enable educational leaders to lead the change. Claire asks all the difficult questions – to enable us to find new answers and ways to move forward.
Claire Boonstra at the VO-congres, 2018