David Chislett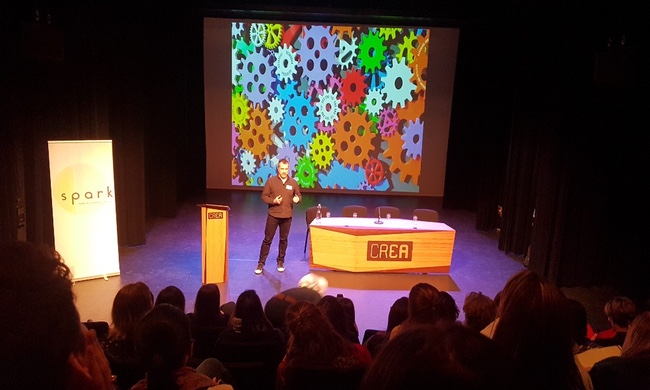 David Chislett helps individuals, teams and companies get better at utilising, growing and improving their creative capacities. Not only will creativity help us to be the best versions of ourselves, but it is also the basis for innovation, growth and for solving problems.
David is a published author, poet, musician and artist. He has also been an entrepreneur for over 25 years. The link that joins everything in his life together is creativity. He is the author of poetry collections With All Of You and For You Or Someone Like You, and he is the co-founder of The Playful Creative Summit. David was Born in Britain, raised in South Africa, and now resides in The Netherlands. Nowhere and Everywhere are home.
When David writes a poem, he solves a problem: how to express a specific feeling in a way that will be recognised and empathised with. And every time he trains, speaks or coaches, he aims to do the same thing: solve or help solve the problem that lies in front of you.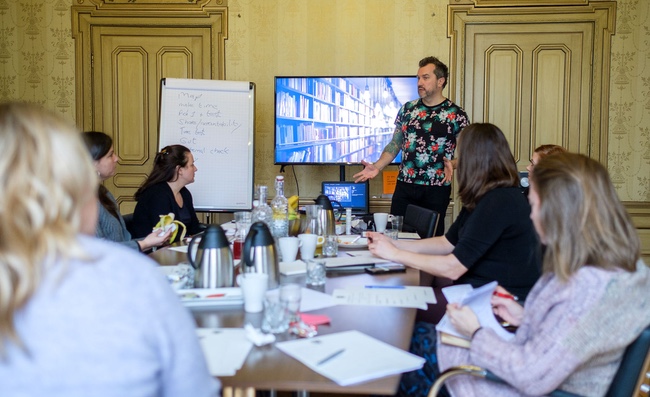 In film, they say there are only 4 stories. In life, solutions from one sphere often work well in another. David believes we are all creative and that making creativity a skill in your armoury of tools will empower you to observe, analyse and make decisions.
By sharing what he knows about this human capacity, David aims to improve the world, one presentation at a time. He has been on stage in one capacity or another since 1980 and brings experience, research, humour and passionate energy to every presentation that he does.
How to be creative during a pandemic

You Don't Have To Be Creative To Be Creative – Paul Arden

The Pandemic threw the whole world a curveball. Suddenly, nothing was familiar.. except the work still had to be done and results still had to be delivered.

In those first few months, people came up with some amazing solutions to these challenges:
-An ironing board as a standing desk for the laptop
-Self-made lighting and microphone setups for zoom calls etc

It showed us that, despite what we may normally think, when we need to solve problems, we can all be very creative.

Two years later, that tap seems to be running a bit dry. Here's some medicine for the Pandemic Blues, Zoom Fatigue and Hybrid Working angst: How To Become A Weapon Of Mass Creation

In this session you will discover:
· WHY and HOW you come up with cool new ideas
· WHAT to do to make sure you can get more of them
· Tools and tricks to help you get more of the magic creative sauce in your life

It's not that you are not creative, it's that you use creativity so much every day that you don't notice it… until the rules of the game change.
Weapons of Mass Creation, ABN AMRO, April 2019

Example of an online presentation: