Erwin Blom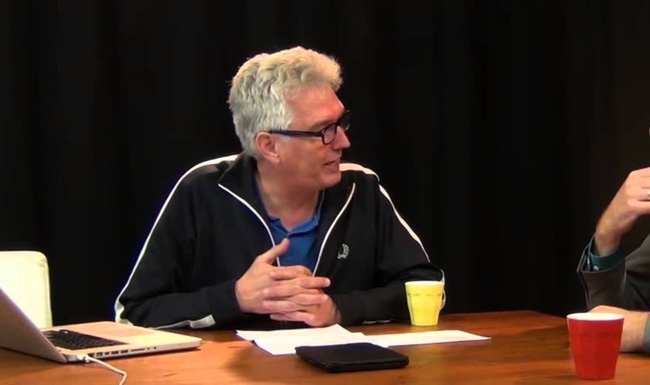 Erwin Blom (1961) is co-owner of The Crowds, a company specialising in new media. The Crowds uses media (from mobile to internet, from print to tv, from community to event) to share knowledge, innovate products, create loyalty and bring people, ideas and innovation together.
In 2011 The Crowds started Fast Moving Targets, a platform for innovation in media, technology and communication. Their programme Top Names invited over 500 guests, all innovators and experts. All guests were selected on the latest (tech) trends, so Erwin is up-to-speed on all of the latest innovations and trends that drastically shape society.
Before The Crowds, Blom was head of the New Media and Innovation department of Dutch broadcasting organization VPRO.
With a background in journalism (working for leading newspapers, magazines and broadcasting organisations like Volkskrant, HP/De Tijd, BBC, Wired, KRO), he became interested in the possibilities of new media when internet hit the Netherlands in 1994. First he worked on new concepts and crossmedia titels as a program maker, in 1999 he became head of the new media department of national broadcaster VPRO. His division has been widely recognised as one of the frontrunners in the Netherlands when innovation is concerned. For example: the VPRO was the first broadcaster on the internet, the first to start streaming audio and video, the first broadcasting on mobile phones, the first with digital channels, implementing user generated content, etcetera. The VPRO combines being innovative with attracting a large audience (1.5 million unique visitors a month). Blom's department won prices like the Prix Europa and Prix Italia and he himself received the Vosko Trofee 2005, a prestigious Dutch award for innovation and in 2006 he won the ABN AMRO New Media Award.
In 2008 Blom won a Dutch Bloggie, a price for the best Dutch weblog on internet and technology. In 2009 he wrote the acclaimed book Handbook Communities. He's also on the advisory board for European projects like My Media and Together Anywhere, Together Anytime where companies like BBC, BT and Microsoft join forces.
Erwin talks about new media, new technology, communities, crowdsourcing and trends.