Faten Bushehri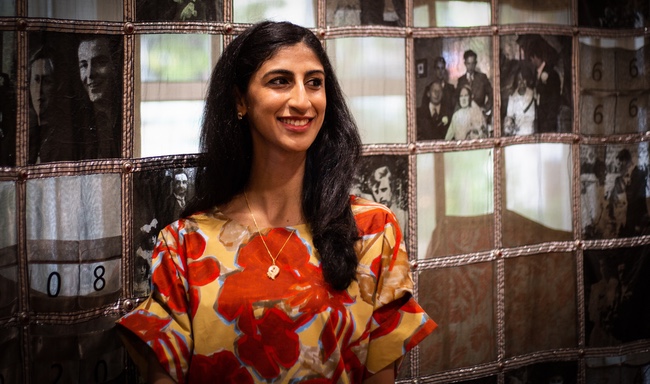 Faten is a Bahraini creative who wears many hats. She is a producer, writer, storyteller, and a director. She is also a media expert and trainer in all things media to have a lasting impact on people.
Faten has been invited to speak, host and moderate at multiple events in the Netherlands and in the Middle East on topics related to media and social justice.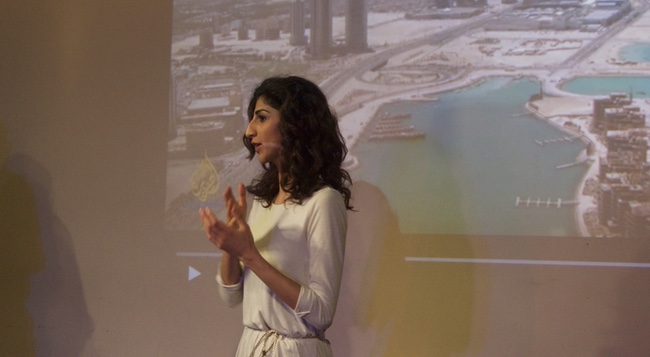 She earned her Bachelor degree in broadcast journalism from DePaul University in Chicago, and completed a joint Master's degree in Journalism, Media and Globalisation with a focus on media and politics from Aarhus University (Denmark) and University of Amsterdam (The Netherlands). Her Master thesis focused on studying how the use of images in reporting the refugee crises in the Netherlands impacts people's emotions and attitudes. She explores the different ways the media frames refugees, and the type of images they choose to portray them as people. In turn, she studied how certain frames (negative or positive) can elicit specific emotions that affect their attitude towards refugees.
Faten has hosted entertainment storytelling events in the Netherlands including one on world refugee day, which brought together several Syrian talents to tell their stories to a Dutch audience. She organized and hosted a storytelling night at the Mezrab on the revolution in Bahrain. She coached activists on storytelling to help them tell their stories to a western audience. Faten has been invited to moderate and speak at the Movies that Matter Festival on topics including exile and identity, and investigative journalism.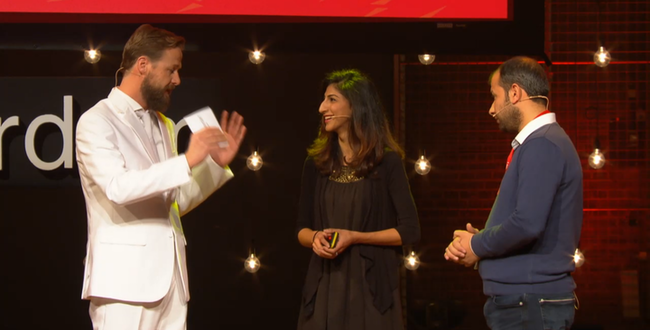 As a storyteller and trainer, Faten has worked with TedxAmsterdam on coaching a speaker to craft his story in a compelling way that suits the Tedx audience. She also translated the entire speech from Arabic to English live on stage.
Faten has a professional expertise in media, journalism and storytelling. In addition to that: being an Arab immigrant who lived and worked between the Middle East, the United States and Europe, she brings a unique experience and outlook on issues related to anti-discrimination, racism, inclusivity, integration, and intercultural communications.
Faten is a Native English and Arabic speaker, and can host and moderate a variety of events from entertainment to serious panel discussions, on and off camera.
Faten Busheri hosting an online news show for Global Voices (citizen journalism website)

Faten Bushehri translating on TEDx:

Also check here for more examples of Faten's work