Jochem Wijnands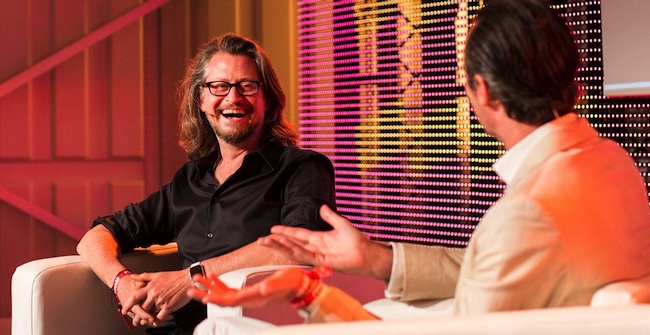 Jochem Wijnands achieved what many startup is hoping for: his company was acquired by Apple. How did his company became successful, from scratch? How was it to work at Apple, what did he learn?
Jochem is a Silicon Valley insider. Conventional wisdom is often wrong. He has provocative views on many topics, ranging from digital publishing to what makes a start up successful.
When you sell your company to Apple you can either retire (depending on the lifestyle you choose) or keep going. And retiring was the last thing that Jochem wanted to do. He realised he had a role to play in the startup community and to help other startups. He became an angel investor and a mentor at Rockstart. He also decided to get back in the travel business and set up the new TRVL, a peer-to-peer travel company: TRVL is turning ordinary people into travel agents.
After graduating from university Jochem travelled for a year. He loved it so much that he never went for the steady corporate lifestyle that he had planned for and followed his passion: writing, photographing and traveling. He worked for National Geographic and Nikon and produced photobooks. When in 2010 the iPad was introduced, he saw an opportunity to set up a new kind of travel magazine which catered to the traveller rather then to the travel industry, called TRVL.
To make TRVL better, the company developed a mobile publishing platform which was called Prss. The idea was to turn it into a tool that every single person could use to create magazine quality publications online.
But they never got around developing that: in 2014 Prss was acquired by Apple and Jochem and his team moved to California to work on Apple News and the Apple News Format, which is now part of iOS.
When he returned from Cupertino after a year he realised that now he wasn't the one receiving advice, but giving advice and he became an active investor and advisor in the startup community. He also decided to take TRVL to the next level and is changing it from a publisher to a real online media company by creating new types of content, exploring new channels and finding new audiences.
Most people book their travel online, but there are too many choices, and the options usually aren't that good. A traveller himself he wanted to go back to the way the Lonely Planet Guide was once set up, a guidebook with tips from travellers for travellers. TRVL offers curated travel advice from other travellers and travel inspiration through their content. Also, TRVL's peer-to-peer technology allows anyone to act as a travel agent and earn money.
Jochem speaks about the startup community, setting up a succesful company and about travel.