Joost Kraima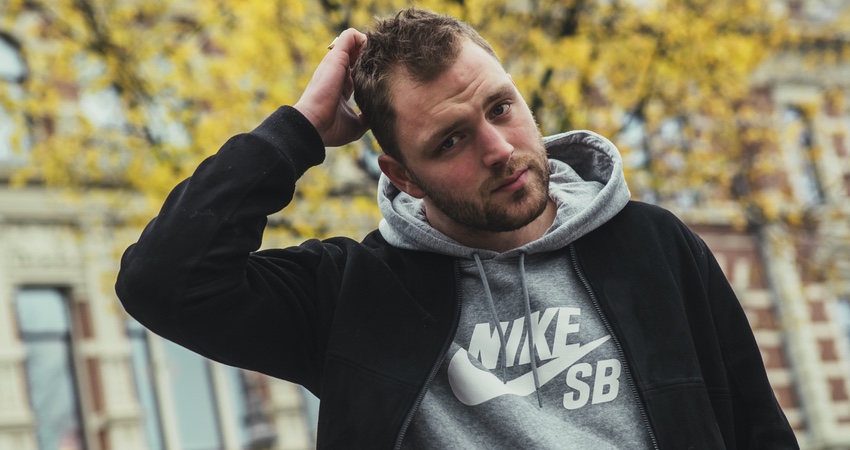 Joost Kraima (1990) is the brains behind the YouTube channel 'Gierige Gasten'(Cheap Guys). With 'Gierige Gasten' Joost and his colleagues try to do and buy as much as possible without spending any money. With over 300.000 subscribers, their channel can be seen as quite successful.
Joost developed and produced the program 'Zo kom je de crisis wel door' (This will get you through the crisis) when he was still in college. This was the forerunner of 'Gierige Gasten'. In 2013 Joost worked as a program developer for Talpa for a year and then decided to shift his focus to developing YouTube content. Joost also works as a freelancer, developing branded content campaigns at, for example, Coca-Cola, Dorito's, Transavia and many more.
Joost is an expert on high reach campaigns, engagement and program formats. Next to Gierige Gasten, Joost developed online series for Social1fluencers/SBSBroadcasting and he started a YouTube channel for Skills Heroes to stimulate young people to continue studying after high school. The channel gained over 10.000 subscribers in the first three months alone.
The most successful Gierige Gasten episode is a video in which Joost and his colleague Martijn try to enter a theme park for free by dressing up as a baby in a buggy. This video went viral worldwide and has been viewed more than 900 million times accross the web. Joost Kraima can be seen as an expert in the field of viral videos and gladly shares all the elements that a viral video should contain.