Jorg Ruis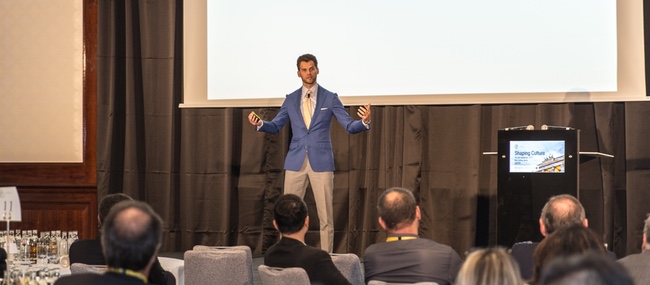 Jorg is the founder of Culture Builders, a new style consultancy that helps companies create an outstanding culture so people can do their best work. He has worked for tech companies during his entire career and, inspired by the best (Netflix, Google, Zappos), he has been increasingly involved in one of the most important drivers of success in tech startups: the people and the culture. He shares his adventures as a business vlogger and became an instant success: he reached 2000 subscribers within 2,5 months and managed to acquire high quality leads through his YouTube Channel.
Previously, Jorg was a Partner and CMO at the fast-growing messaging company MessageBird. Here he was the driving force behind the brand and company culture since the early days. The company saw an enormous growth in customer loyalty, hired all their tech talent without any recruiters and became one of the Best Employers of The Netherlands. With 11,000 customers making 300 million API calls, the company expects to pull in $35 million in revenue this year with a positive $3 million EBITA. They also joined the infamous accelerator Y Combinator in the summer of 2016 to tackle the US market.
Before this, he was a Partner and CMO at The Next Web, a tech publication that became one of the top 10 most influential blogs worldwide, organises major tech conferences on 3 continents and that started several successful startups.
Having more than 11 years of experience in tech – Jorg loves to share his insights on online strategy, marketing, branding but especially company culture.
Testimonials:
We invited Jorg to speak at the IR Global annual conference in Berlin to an audience of 300 business leaders coming from over 70 countries about the importance of culture in the workplace. His presentation was concise, engaging and provided practical 'take "aways' . Feedback was universally positive and we wouldn't hesitate to recommend Jorg to anyone who requires leading authority on building culture.
Tom Wheeler, Group MD, IR Global