Kees Koolen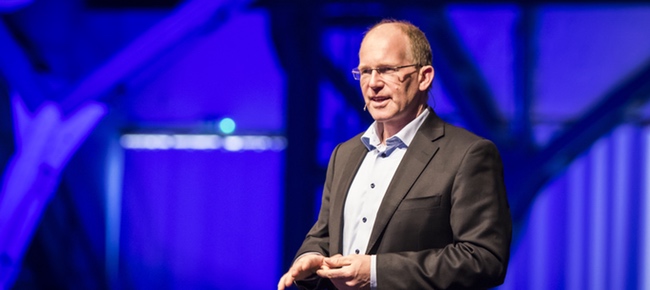 Kees Koolen is co-founder and former CEO of Booking.com, advisor at Uber and founding partner of EQT Ventures. He is known for his practical approach and highly inspiring talks. He built booking.com from the start-up phase into what is now the largest online hotel reservation company in the world. He also started and invested in over 50 tech companies.
Kees was an early investor in Bookings in 1997 and became one of the key people in the company that built booking.com from the start-up phase into what is today. He was COO of booking.com between 2001 and 2008 and CEO from 2008 to 2014.
Currently, Kees Koolen is partner at EQT Ventures and at Koolen & Partners Ltd. Next to being an investor and an entrepreneur, Kees Koolen is the only person in the world who joined and finished all categories of the Dakar Rally: on the motorcycle, on a quad, in a car and in a truck. Kees sees Dakar as his yearly "awayday" and compares it to building a large disruptive company.
In his talks, Kees speaks about how to scale up companies and the key success factors of tech companies with serious 'disruptive' potential. His experiences and anekdotes are about success and failure, about tenacity (it is hard to beat someone who never gives up), experimentation, building a good team, talent development, setting goals that seem nearly impossible (aim for the impossible), focus on customer needs instead of the competition, the use of data analytics, and using analytics instead of your gut feeling, pushing boundaries, getting things done instead of talking or thinking, but also striking at the right time (never waste a crisis). According to Kees: "it is not difficult to build the largest company in the world, but you have to want to do it".
During his presentations, Kees is not afraid to give his opinion and to start a discussion with the audience.
Kees Koolen at The Next Web 2016