Maarten Lens-Fitzgerald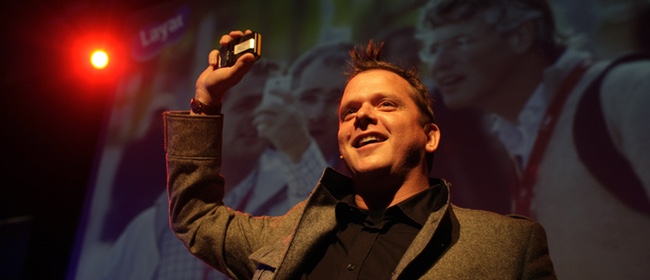 Maarten Lens-FitzGerald is an experienced entrepreneur, speaker and innovator. He is co-founder of CLOCK, a platform for projects run by independent professionals.
In the summer of 2014, he sold his last venture,Layar, to Blippar, a British company that works in augmented reality advertising.
Maarten started as a pioneering professional in the early days of the internet and helped organisations such as Mazda and Akzo Nobel to take their first steps online. After the dot.com crash, Maarten worked in e-mail marketing and he was responsible for the successful e-mail campaigns for Nuon and TomTom.
When mobile emerged, Maarten founded Mobile Monday Amsterdam, an event that was centered around the latest developments in mobile.
Maarten became known as patient 2.0, when he was diagnosed with cancer and started blogging and tweeting about his experiences. Writing about it resulted in lots of feedback from fellow patients which actually accellerated his recovery. After a succesful treatment he declared himself Ex-Patient 2.0.
Maarten spoke about innovation and entrepreneurship at many events including Google Zeitgeist, Ted University, WPP Stream, TEDxMaastricht, Augmented Reality Event, the World Economic Forum, DLD, Intel CEO Forum, Bankinter Foundation of Innovation, PaperCon and Mobile World Congress.
Next to his new venture CLOCK, Maarten organises meetings for SingularityNL. When he is not working he is really busy with his 3 kids.
Maarten at ACT3, University of Mississippi, School of Journalism, 2014: How to Make Money with AR in Magazine Publishing

Maarten at TEDx2012

Google Zeitgeist, 2010, "Augmented Reality is an Emerging Mass Medium"