Marja Ruigrok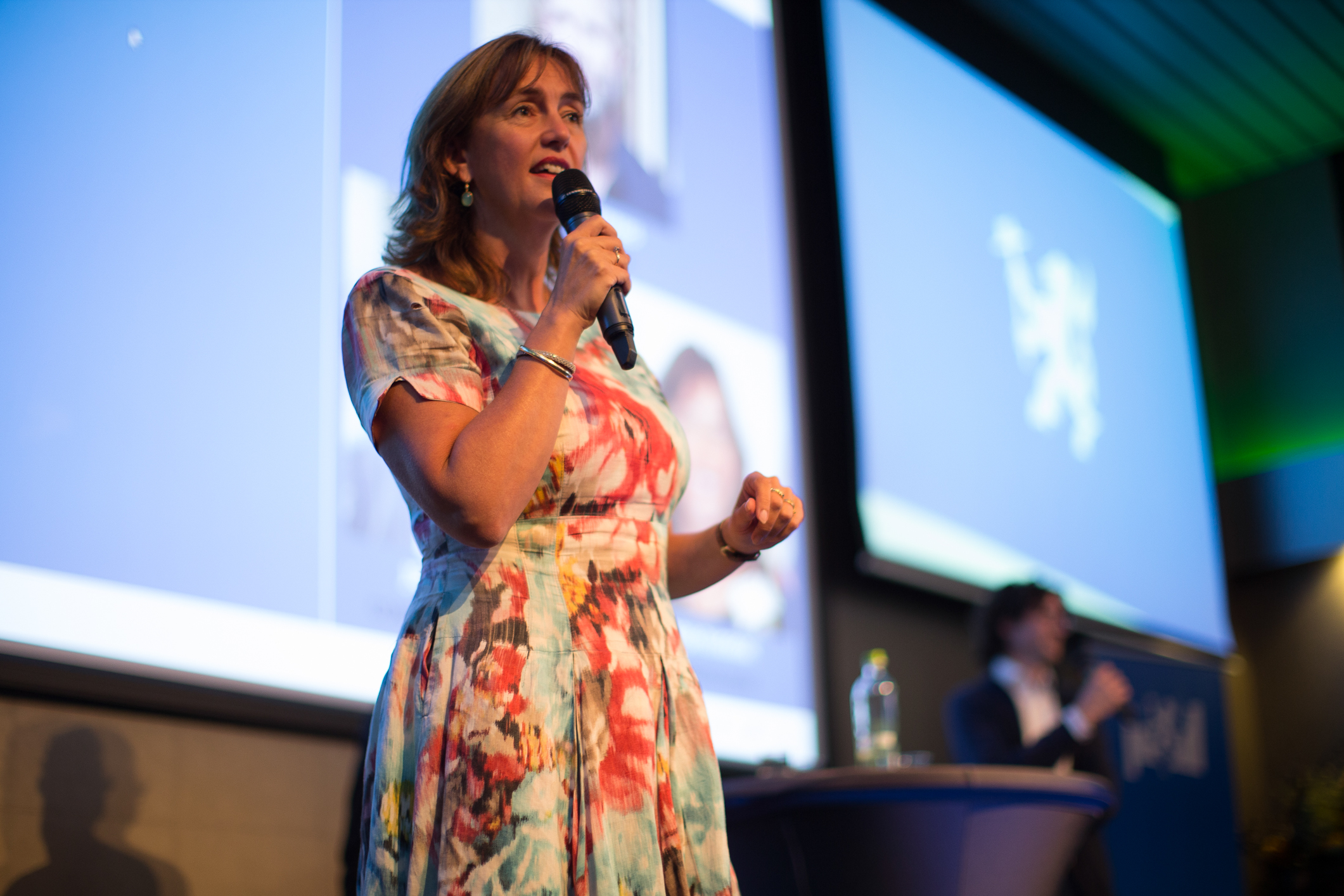 Marja Ruigrok started her own company in 1991. What started as a one-(wo)man business is now a professional full service research company with 20 employees. In 1994 Ruigrok | NetPanel set up the first web panel in the Netherlands. The company is specialized in qualitative research (interviews and group discussions) as well as online research, online panels and usability testing. In the past few years Ruigrok | NetPanel has been using online qualitative methods – such as (video)chat, online forum discussions and an 'interaction tool' – for research purposes.

Since 2007 Ruigrok | NetPanel has been conducting the annual research for the Next Web Conference: The Next Web Research. Focus is the online behaviour of the general Dutch public: what are(n't) they doing online? Ruigrok | NetPanel is also the developer of Tag-it, a research 2.0 tool which gives people the opportunity to comment on something presented on the screen through tags (positive, neutral, negative smilies) and additional textual remarks. This research method excels in testing communication (brochures, letters), visual concepts and the look-and-feel of commercial websites.
Marja is not only an expert in online research. As a direct result of the countless research projects she's done over the past 20 years, she is also an expert in online trends and new media. Recent high profile research topics Marja has been involved in are: online trends and developments, co-creation and open innovation, differences between male and female bloggers, motives for using social networks, and mobile internet usage.
Marja is a frequent and well-known speaker at the Dutch Marketing Information Event. She's given various presentations discussing what researchers can and should learn from recent online developments ("How do we translate co-creation, tagging, sharing, social networks, blogging and Twitter to research?"). Marja is regularly invited to talk about entrepreneurship and online trends. She's been a keynote speaker many times, for various audiences (profit/non-profit, schools, colleges and universities).


Testimonial for Marja Ruigrok:

"I've attended Marja's presentation at the HartmanEvent in October 2009 and was extremely impressed by it! In her Keynote speech, she talked about online customer behaviour based on research from Ruigrok | NetPanel."
Mariska Franse – Goed Gebruik gebruikersadvies