Mia Wessels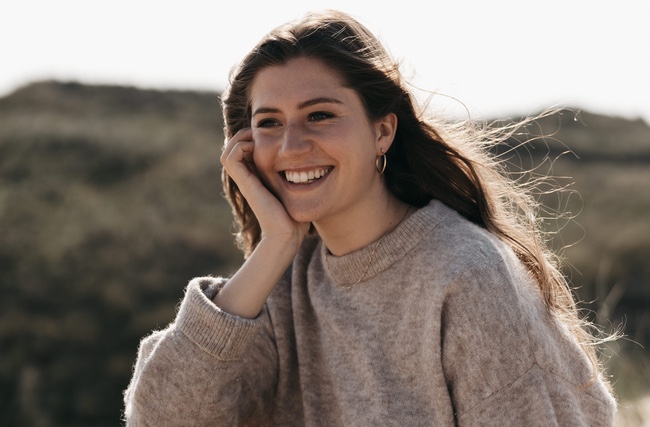 Mia Wessels is a doctor, therapist, and speaker. She focuses on making things that live beneath the surface open for discussion. She currently focuses on making trauma, emotional health, and self-care a topic of debate, especially among the healthy people who have everything, with their successful careers, families, and friends but feel restless and rushed beneath the surface.
In her keynotes, Mia interweaves poems and spoken word with her own experiences and makes significant, obscure themes small and personal.
During her studies, Mia mainly learned about diseases and their treatment. However, she was much more interested in why people get sick and how we can stay healthy. During her internships, Mia discovered the importance of healthy work culture precisely because this is often lacking in healthcare. Together with Wouter van Dijk, she founded De Jonge Dokter, an organization for young doctors with which she discussed a healthy work culture. De Jonge Dokter organizes the Error Festival every year to break the taboo on making mistakes.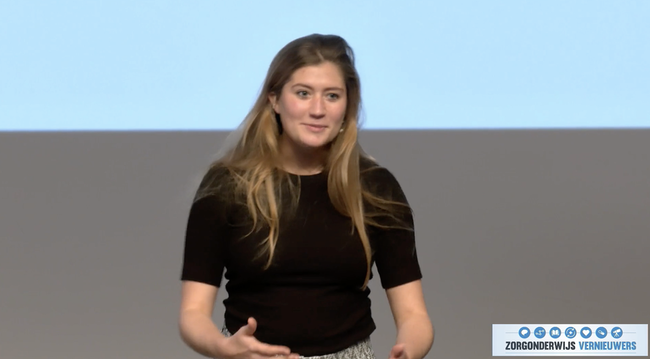 Mia no longer focuses solely on the well-being of healthcare professionals but on the well-being of us as a society. Today we have enough of everything, and yet we seem to feel we're not enough. Even though knowledge is abundant and publicly available, wisdom seems to be lacking. Technology and medicine are developing rapidly, but our health is declining. Burnout. Suicide. Chronic diseases. We grow older, but not in a healthy way.
An important part of the cause lies in the way we are educated. Our education is based on gaining knowledge about finance, math and marketing. However, how to be human and be happy remains a mystery to practically everyone in the West. Most of us have learned how to work hard and bite the bullet. The advantage is that we can continue without complaining. The downside is that we don't know how to interpret our body's signals and keep going for too long. We go beyond our own boundaries and stay in stressful situations (relationships, work, etc.) for longer than necessary. This makes our lives feel out of alignment.
The answer lies in a broader view on health and self-care. If we learn how to interpret our body's signals and foster wisdom, we will gain health and happiness. But how? Mia will guide you through a new view on health, self-care and happiness, leaving you with concrete actions to start changing your life today.