Michel Penterman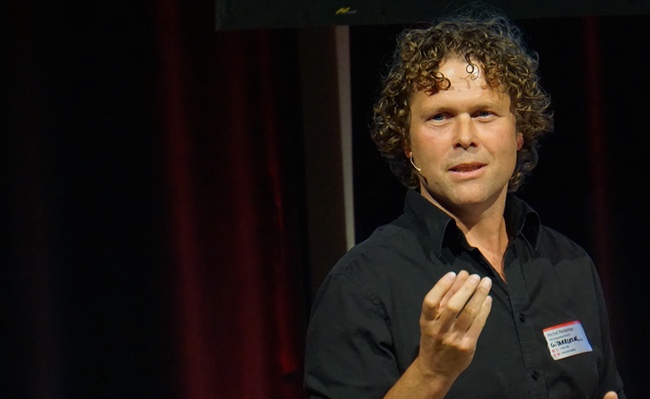 Michel Penterman specializes in disruption in conservative markets by combining the scalability of digital techniques with traditional business models. He is currently the director of Boeren van Amstel, a collective that focuses on agricultural nature management.
From consultant to milkman
Michel was previously involved in the first participation platform of the municipality of Amsterdam and the initial digitization of the ANWB Auto-Expert department. He set up various online communities for the Dutch Police and the Ministry of Justice and Security and, as a strategist, he was the founder of the Knowledge Management pilot 'Community Oriented Real Team Excellence' at ING. He guided the Conservatorium of Amsterdam in the roll-out of an international B2B platform. Also he set up music lesson platforms for guitar, piano and singing with top Dutch musicians such as Karin Bloemen and Cor Bakker.
Subsequently, he chose to "stand with his feet in the mud" again; that came out quite literally when he started working for the local 'Nature Scale Up' Boeren van Amstel, where he is now a shareholder and executive director.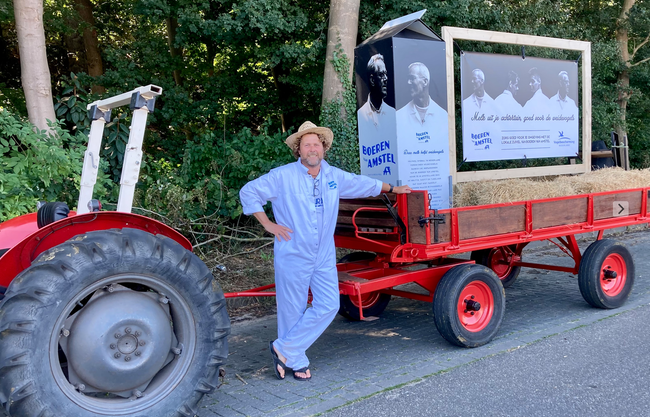 Backyard of Amsterdam
Amstel farmers are trying to improve the bird population in their meadows in Amstelland (Amsterdam's backyard). They do this, among other things, by promoting biodiversity and extensive grazing, in which they work closely with parties such as Vogelbescherming Nederland.
Breakthrough in existing and new chains
Thanks to a proactive approach and the use of free publicity, the local dairy of Boeren van Amstel has now become a hit in more than 250 local supermarkets, such as Albert Heijn, Dirk van den Broek and Jumbo, but also at local wholesalers such as Kweker, Sligro and vhc. In addition, Boeren van Amstel is the preferred supplier of Gorillas and Boerschappen.
Combining economy and ecology: nature achievements
Not only does 2 cents of every liter of dairy go to the farmers, they also divide their share of the dividend on the basis of nature performance. The nature achievements have been valued by Vogelbescherming Nederland and are validated by the local nature conservationists: the farmer who has the best nature achievement receives the highest compensation.
Connection farmer and citizen with a unique construction
Boeren van Amstel is closely monitored worldwide. Not only because of their unique business form (40% financial, 30% ideal, 20% commercial and 10% production) and the linking of nature performances, but also because of the way in which citizens and farmers are linked.
Crowdfunding and crowdsourcing
For example, €300,000 was crowdfunded in record time from enthusiastic ambassadors. Boeren van Amstel uses the Reversed Market Place: customers invest in the development of new products from the outset and can participate in co-creation with the farmers.
Commit to blockchain
In addition, Boeren van Amstel records the entire process in blockchain technology, which provides insight into the entire production chain and the performance of nature. This allows the consumer to make a conscious choice.
Guerrila marketing
Boeren van Amstel is supported by all sections of society. Watch the video how the farmers reconquered Amsterdam with an armada of boats on the Amstel, or listen to the four-part podcast series on Spotify that they made together with Rob Buiter from Vroege Vogels, highly recommended! (In Dutch)