Patrick de Zeeuw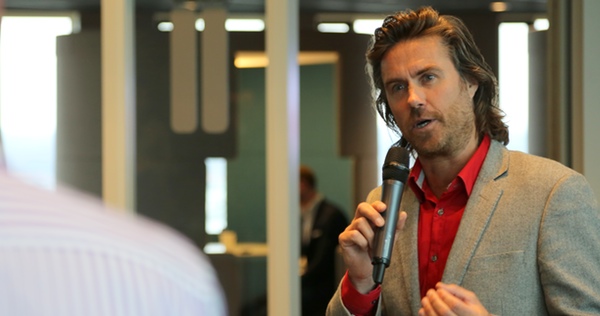 Patrick de Zeeuw is Co-Founder and board member of Startupbootcamp Global, which has operations in Amsterdam, Dublin, Copenhagen, Haifa and Berlin. He is also Co-Founder and CEO of Startupbootcamp Amsterdam, Co-Founder and CEO of A-ccelerator Holding, and Co-Founder of Wireless Interactions Accelerator Holding. Furthermore he is one of the mentors at Startupbootcamp and a mentor at IBM SmartCamp.
Patrick writes a blog about entrepreneurship & startup acceleration at the largest Dutch business news portal Nuzakelijk.nl. He is also co-author of the book "I'm HUNGRY, 100 basics to startup and accelerate your company" which is published in Dutch and English in March 2013.
In the late 80-ties and early 90-ties Patrick was a snowboard professional who traveled the world chasing fresh powder. Patrick competed in Alpine Snowboard competitions, trained the Dutch junior snowboard team and produced several international snowboard related commercials including those for Philips Electronics. Patrick holds a masters degree in Organizational Sciences & Business Internationalization.
In the mid 90-ties he joined Endemol (currently partly owned by Goldman Sachs), one of the most successful & largest independent TV production companies in the world. After setting up and turning around several local and international Endemol companies Patrick set up Endemol's first internet ventures in the late 90-ties. After Endemol was sold to Spanish Telco giant Telefonica for €5.5 billion in 2000, Patrick became a shareholder and member of the Board of UBF International. In 2004 UBF Int'l took over Dutch state owned TV facilities company NOB. In 4 years he and his fellow board members grew UBF from a large local Dutch player to the largest European broadcast Facilities Companies.
In 2005 Patrick founded and became CEO of Interactive TV & Internet gaming company 3Circles Media. In 24 months 3Circles Media launched and produced interactive TV & internet gaming concepts in over 15 countries around the world including USA, Canada, Malaysia, Spain, Ukraine, Singapore, The Netherlands, China and Saudi Arabia. At 3Circles Media Patrick created Europe's 1st live multi player gaming platform. The platform was launched together within Dutch social network Hyves.nl. Within Hyves the platform grew to over 1000.000 game plays per day within 4 weeks after its launch.
Patrick sold his equity stake in 3Circles Media in 2009. From 2009 till 2011 Patrick advised international gaming and online media companies on strategic, operational and M&A level.
Patrick is a shareholder and holds advisory board positions at several international startups. He lives with his wife Edith and daughter Nikki on a ship in Amsterdam, The Netherlands.