Rosanne Hertzberger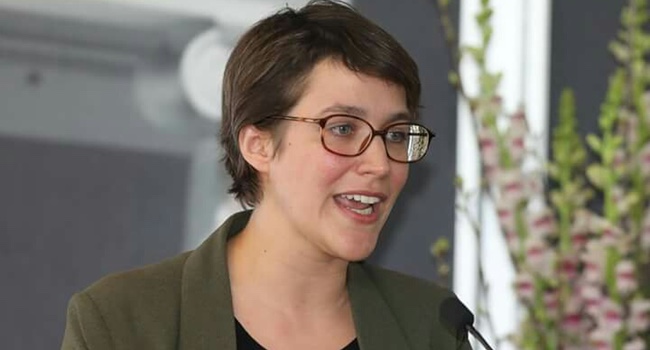 Rosanne Hertzberger (1984) is a microbiologist, columnist at NRC Handelsblad and writer of the book 'Ode aan de E-nummers' This book is an ode to chemistry and technology within our food, such as fertilizer, seed technology, preservation techniques and meat substitutes. In this book, Rosanne shows in a sharp, humorous way how technology makes our food safer, more sustainable and healthier. At the same time she criticizes the so-called 'de-development': the anti-technological attitude of thirthy-year olds regarding inventions such as E numbers, genetic technology and vaccinations. In her weekly column in NRC Handelsblad, Rosanne talks about a wide range of subject that often provoke discussion. Recently she unleashed a storm when she sucessfully atacked Geenstijl and Dumpert on their anti-women statements.
Besides her activities as a writer and columnist, Rosanne is often to be found in the laboratory to research the bacterial metabolism in the flora of the human body. She is in favor of open science and citizen science and enjoys speaking about the role of science, technology and innovation in our daily lives.
Rosanne Hertzberger is known for her clear words and slight persistence. Her performances guarantee a lot of energy and converstation withinin the audience.