Rudy de Waele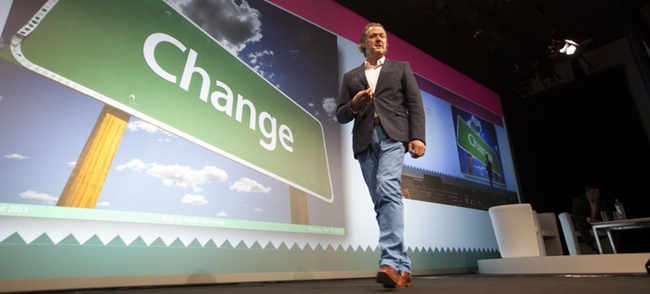 Rudy propels leaders to stay ahead of what will transform their business through hosting innovation events, speaking live at conferences, and facilitating senior executive brainstorms.
Over the past 18 years, Rudy has coached CXOs on how to unpack grassroots innovations that pose a risk to core business and how to predict staying ahead of the early adopter to mass-market conversion. He has helped diverse global brands such as BMW, IBM, Louis Vuitton, PayPal, Samsung and World Bank.
His latest book Shift 2020 delivers impactful insights into how emerging technologies such as wearables, IOT, robotics and AI will have on our collective daily lives and includes foresights by some of the world's leading technology experts from Google, Kickstarter, Microsoft, Spotify, and Telefonica.
Rudy is a graduate from Singularity University and he has developed more than 100 leading industry events across more than 50 cities globally such as Mobile Mondays, AppCircus and Wearable Wednesdays.
Known internationally as a thought leader in Mobile 2.0 where he was a proponent of open innovation and the development of the app economy ecosystem, he lectures regularly at top technology conferences.
Clients: Base, BlackBerry, BMW, Cheil Worldwide, City of Barcelona, Ericsson, European Commission, IBM, Intel, Louis Vuitton, Microsoft, Millicom (Tigo), MTN, Nokia, PayPal, Philippe Starck, Orange, Samsung, Telcel, Telefonica, Vodafone, Young & Rubicam, World Bank.
Rudy De Waele speaks about the Future of Mobile / Education / Health / Society / Work, Wearable Technology, The Internet of Things (IoT), Connected Lifestyle, Robotics / Artificial Intelligence, and Emerging Technology / Emerging Markets.