Sander Datema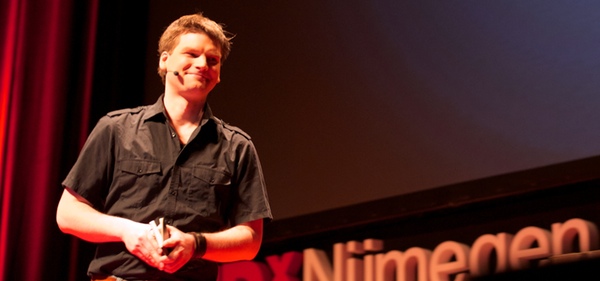 In order to be ready for the world of tomorrow, you should have prepared yesterday. The average time that a company resides in the S&P 500 Index decreases: from 55 years in 1962 to 18 years in 2012. In addition, the adoption speed of new technology is increasing. This means that markets are continuously changing and that it is becoming increasingly difficult to make long term plans.
Why are some companies capable of responding to new developments quickly and others not? How do you go from plans to actions that move the team or company forward? Action requires effort from the team, and a change in communication and culture within the team.
Sander Datema has more than 10 years of experience as a trainer and was closely involved in Durftevragen, an initiative that is, among other things, known by the hashtag #durftevragen on Twitter. Dare to ask questions has arisen to attract seemingly stalled projects by asking a random group of people to ask the right help question. As a result, teams functioned better, people could help each other better and special connections were made. Daring questions became an active online movement: the hashtag #durftevragen spread like running fire over Twitter – even so that after 2010 it was removed from the list of trending topics because it dominated too much. At the peak every 3 seconds a tweet appeared with #distance questions. In addition, a Durft Questions group was formed on LinkedIn (2,500 members) and on Facebook (15,000 members).
Based on the insights gained from Durftevragen, Sander has developed a method to make teams quickly more successful. With a focus on Doing. Together with your team you will experience how you can achieve much more results with the same resources. It is now clear that you do not need an extensive plan for everything, but that direct action usually works better. A team moves faster, is more effective and works with more satisfaction and pleasure. Sander uses a number of simple principles: ask the right questions and make sure that everyone understands what you want, learn that there is much more value than you think, go do something, get moving. And finally: celebrate the successes.
Innovation for some teams feels like a threat. It often means that things have to be different than what they were used to. And that while the world around them is changing exponentially quickly. Change does not have to be scary or threatening as long as the team members feel that they are being listened to and that their values ​​and norms can also be given a place in a new form. The strength of Dare to ask questions is precisely not to go into too many ifs and buts by simply doing and breaking through the blockades. The pace in combination with a safe atmosphere in the group ensures that everyone wants to move with them.