Scott Smith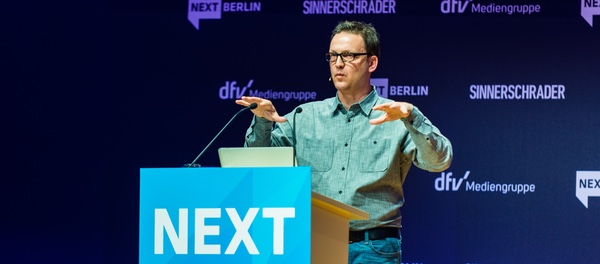 Scott Smith is the founder of Changeist, where he leads strategy, research and design activities. His mission is to help organizations imagine futures better, and navigate complexity. His work is built on over 20 years' experience tracking social, cultural, technological and economic trends, and combines grounded research with narrative design to explore the unanticipated.
Also check Scott's masterclass: How to future, about designing realistic future scenario's for your company.
Before founding Changeist, Scott served as director of research applications at Social Technologies, a futures and innovation consultancy. Prior to this, he spent a decade leading start-up research and consulting teams for international technology research firms in New York City, Washington, DC, and London.
Scott has mapped possible futures for public- and private-sector strategy, design and innovation teams worldwide, with some of the largest brands in tech, media, mobility, health and travel, including some of the world's largest financial, retail, food and transport brands. He has also worked with leading non-governmental organizations such as UNICEF, international bodies such as the European Commission, and supported scenario development for the Museum of the Future 2016 and 2017 developed by the Prime Minister's Office of the UAE.
Scott has been deeply involved in foresight and innovation education, designing and launching programs at Duke University TIP, and as programme coordinator and lead lecturer in futures and innovation at IED Barcelona. He now leads a new education partnership between Changeist and the Dubai Future Academy, focused on future design for government and private organizations.
Scott is a commentary writer for Quartz and a contributor to The Atlantic, How We Get to Next, WIRED UK and HOLO. He has been a returning speaker at LIFT, FutureEverything, and Media Future Week, and has spoken at SxSW, Sibos, Finland's Flow Festival, Australia's Open State, FutureFest, and The Next Web.
Some examples of the talks Scott gives:
Industry Talks:
Future Mobility — How our world will change as mobility undergoes a radical transformation in the next decade.
Future of Industry – How industries of the future will be smaller, distributed, more powerful, and organic.
Superstructure — The coming age of super-services—from autonomous vehicles to hyperloops to consumer space travel — could deliver us a new phase of super-infrastructure and services we haven't yet imagined, but also both mega-opportunities and mega-challenges.
Future Talks:
Telling Stories About the Future — Why stories, artefacts and experiences are the new way to draw people to rich stories about possible futures.
Utopias and Dystopias — Why we are so obsessed with these extreme visions of the future, and why neither is helpful in imagining better futures for society.
How to Deal with Uncertainty — Banks, politicians, and regular people have all failed to grasp these uncertain times and manage through them. How we think about uncertainty is broken.
How to Future — How to spot and avoid one-size-fits-all, pre-packaged futures, and give people the tools to map and create their own. See our How to Future project for more.
How does the future trip us up? – Media Future Week 17, Hilversum, Nederland.

From Complexity to Emergence – I AM Weekend 16, Barcelona, Spain.

Living Smart – FutureEverything 2015, Singapore.