Slaven Mandic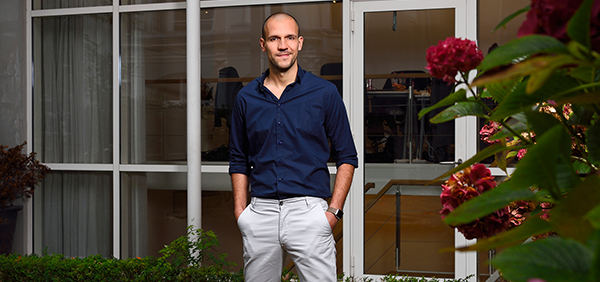 Slaven Mandic is one of the founders of Wayne Parker Kent; the Netherlands' biggest online publisher. With leading Dutch platforms such as NSMBL, Froot and Famme, Wayne Parker Kent reaches approximately 9 million unique visitors per month. Wayne Parker Kent now works with numerous big clients such as KPN, Samsung and Unilever. The current success of his company, which was founded in 2011, didn't go by unnoticed as Mandic personally entered the rankings of the reknown Media Top 100 at number 41.
Mandic' imagination, guts and ambition made Wayne Parker Kent into so much more than just a publisher. In the past twelve months the company launched not only an inhouse media sales division but also founded a creative content marketing focussed ad agency.
But at the base of this sudden rise in the world of media lies a remarkable upbringing. At eight years old, Mandic fled the war-torn nation of Croatia. Accompanied by his family, he ended up in the Netherlands where he spent five years in a refugee centre. A hectic period in his life which formed the streetfighteresque businessman Mandic is today.
In the near future Mandic aims to launch ten new platforms in the Netherlands. This year will also set the stage for an international debut as the company plans to become active in the German market.
When Mandic is off the clock, he likes to combine marathons with company drinks. A recommendable balance of sorts, according to Mandic. Mandic is an enthousiastic storyteller who mixes passion with humour and improvisation. His unorthodox lifestory and rich experience in business and media gives Mandic the knowhow and charm to capture any audience.