Yuri van Geest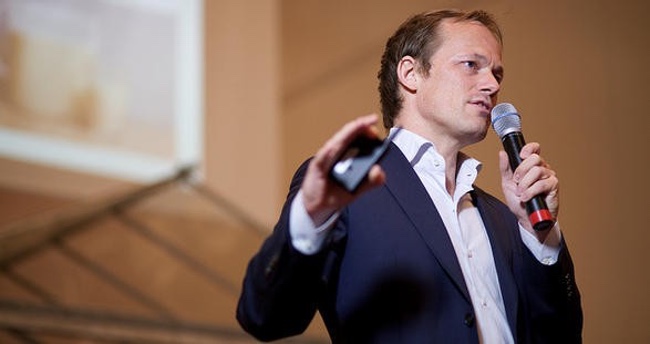 Yuri van Geest is specialized in Singularity and future visions/trend. He is an international keynote speaker and entrepreneur on exponential emerging technologies, digital transformation and technology trends.
Yuri is co-author of the bestselling book called Exponential Organizations, that he wrote together with Salim Ismail, Mike Malone and Peter Diamandis. The book explains why some organisations are able to grow exponentially and describes the fundamentally new ways startups and corporates are organised to deal with disruption, exponential technologies and accelerated change.
He is involved in the Singularity movement since 2008. He is a triple alumnus of the Singularity University, Exponential Medicine and Exponential Finance. He is also the Dutch Ambassador of Singularity University and in 2014 he organized the first European Singularity Summit in Amsterdam.
Yuri was also a key member of the Topteam Creative Industry within the Ministry of Economic Affairs, Agriculture and Innovation in the central Dutch government which focused on driving innovation at the ecosystem level. Furthermore he was co-founder/lead organizer of successful corporate hackatons and non-profit events & communities like Quantified Self Europe and Amsterdam, Mobile Monday Amsterdam, Lean Startup NL and TEDxAmsterdam.
The common theme throughout his lectures is Innovation and Inspiration. Next to his keynotes, Yuri is available for masterclasses and training for c-level executives.

Yuri van Geest at M-Love 2011: