Let's ask the experts!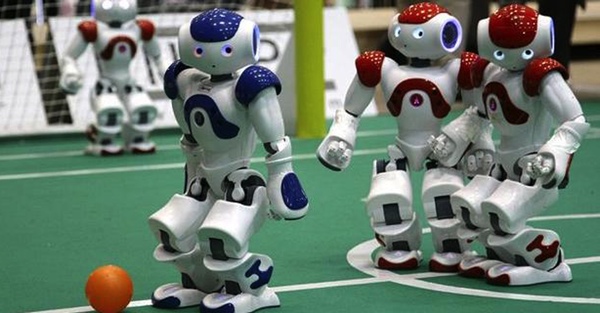 On 6 September 2012, Jonnie Peacock won a gold medal and set a Paralympic record: he ran 100 metres in 10.9 seconds, which is only a second or so behind Usain Bolt's record. That's impressive by any standard, but who would have thought that a man with one leg could come even close to the world record?
In 2011, the Dutch baseball team won the world championship. It was their first World Cup title, and the first by a European nation since the inaugural event in 1938 won by Great Britain. This is quite amazing, as there is no history of baseball in the Netherlands at all. Their secret? They used extensive statistics, calculated relevant measurements such as the number of fastballs, and the number of curveballs thrown from the Dutch team as well as their opponents and used it to their advantage.
In January 2013, Lance Armstrong shocked the world by admitting that he had used EPO, testostosterone and blood transfusions throughout his cycling career. And worse: it turned out that he was certainly not the only one in the cycling sport using doping.The klapskate, curved skis and whole-body polyurethane swimsuits. Better gear means better results in sports and the athlete who uses the latest technology first has a better chance to win.
Fitness and sports are increasingly technology driven: by statistics and big data, by diets, by enhancements and by drugs. There is often a lot of money involved, but above all: in sports, records need to be broken. That's inherent to the game. Of course some enhancements are less ethical than others, some will never be allowed, and others are already used on a large scale. So to what extent will winning in sports be determined by technology?
Let's ask the experts!
Tim Ferriss, @tferriss
Author of The 4-Hour Workweek, The 4-Hour Body and The 4-Hour Chef

I would go so far as to say that nearly ALL future record-breaking athletics will depend on technology.  This assumes we broadly define 'technology' as innovative tools for solving problems… like normal limitations of the human body.  The 1980's were the 'golden age' of steroids, which partially explains the records during that period.  Moving forward, athletes' coaches will use better tracking for Moneyball-like approaches to incremental gains; they'll also use advances in medical and black-market biotech for massive gains.

The human body hasn't evolved much over last 100 years for Olympic weightlifting or sprinting, right?  This can be overcome a few ways: better scientific selection from massive populations (e.g. current day China, Cold War USSR), gene doping, cutting-edge medical treatment for faster recovery from injuries (Platelet-Rich Plasma injections, etc.), mechanical advantage (e.g. compression suits for swimming), and tweaking systems largely neglected in a sometimes anabolics-myopic arena (think acetylcholine optimization for 50-meter sprints).  At the highest levels of power- or endurance-dependent sports, *everyone* is doping in some capacity, whether using EPO injection (banned) or high-altitude simulation tents (100% allowed but expensive, and the effects are nearly identical).  The options they choose are determined simply by how rich or poor they and their countries are.  There is no such thing as a level playing field.  Never has been and never will be.

Competitors with $1,000,000+ bonuses from big brands will always have more resources than the drug testers.  It's an easy game to beat.
Simon Chadwick, @Prof_Chadwick
Professor of Sport Business Strategy and Marketing, Coventry University Business School

The difference between winning and losing in sport is increasingly coming down to millimeters and milliseconds. Athletes and teams are therefore engaged in a relentless pursuit of innovative ways to enhance performance. For some, this means developing and improving the technology of equipment and materials; for others it is improving human performance through new training methods or possibly through dietary developments (some may even employ new but illegal means of performance enhancement); and there will be those in sport that gather and analyse evermore sophisticated data as they seek marginal performance improvements that can bring a winning advantage. Technology has always been at the heart of sport, whether it is the best tyres in motor-sport, the best bike in cycle racing, or the best boots in football. However, now more than ever before, technology is taking centre-stage in many sports, as the technology itself improves, but also as the benefits of winning increase. As long as sport continues on its current path of commercialisation and globalisation, then the role of technology will become still more important and even more profound.
Gijsbregt Brouwer, @gijsbregt
Sports strategist and founder of Brightguys and Sportnext

Sports and technology have always made a great couple. What's new is that technology is democratizing at a rapid pace. A good coach, heart rate monitor or shoe advise is only an app away. Every athlete, pro or amateur, has star potential through their own media. As being active is generally seen as good for us sedentary humans, the innovations will shift from measuring and sharing to highly personal experiences and tailor made feedback. Next frontiers to conquer are the DNA, neuroscience and lasting change in behaviour. And yes, that calls for a whole new set of morals.
Florian Gschwandtner, @f_gschwandtner
CEO & Co-founder Runtastic GmbH

Winning in sports is not just for the professionals, with today's technology everyone has access to mobile health & fitness apps. Technology is an great enabler for people who never thought about doing sports and fitness before. Now they can try it out, get motivated, set goals, constantly get better and share their success.  If you have a smartphone you can be an athlete.
Simon Gleave, @simongleave
Head of Analysis, Infostrada Sports

Technology already does determine team's success and this will only increase in the future. As Sir Alex Ferguson said a couple of months before announcing his retirement as manager of Manchester United, "Sports science, without question, is the biggest & most important change in my lifetime. It has moved the game onto another level that maybe we never dreamt of all those years ago. Sports Science has brought a whole new dimension to the game." Sports Science generally refers to the physiological side of your own players but more and more football clubs are now also looking at performance data, particularly when it comes to player recruitment. Being able to access data on players from all over the world gives clubs the opportunity to focus their scouting resources more effectively when it comes to further investigation of transfer targets. This is likely to become an important way for the less wealthy clubs to uncover bargains that not only strengthen their squads but also provide another source of income when selling those players on.  

Sports Science was the obvious place for football to integrate technology but this is rapidly being followed by more efficient methods of player recruitment using data as well as video and scouting techniques. After this, the use of data analysis to study the opposition and to understand random variation in the sport will only become more and more frequently used.
This article was published earlier in The Next Web iPad Magazine