Antti Rantanen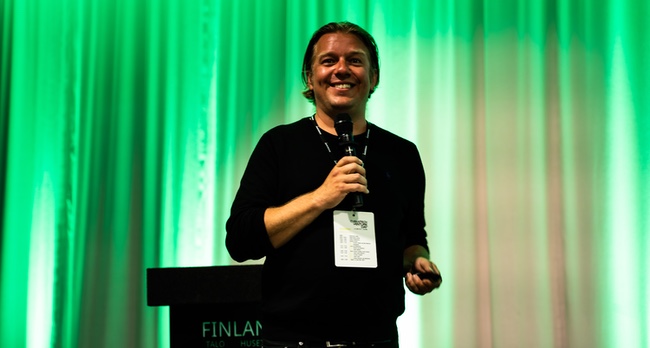 Antti Rantanen is serial entrepreneur en adviseur op het gebied van digitale innovatie. Hij werkte meer dan 20 jaar in de voorhoede van de digitale transformatie in verschillende adviesrollen. Via adviesbedrijven zoals Avanto Ventures, Accenture, Vibe, Avaus Consulting adviseerde hij toonaangevende Europese bedrijven in verschillende industrieën. Antti is betrokken geweest bij het opstarten van verschillende bedrijven zowel voor zichzelf als voor grotere ondernemingen.
Momenteel is hij Head of European Operations bij Avanto Ventures, een corporate venture- en innovatie bedrijf. Via Avanto adviseert hij bedrijven over hoe je succesvol kan groeien door middel van innovaties binnen global startup ecosystems. Hierbinnen houdt hij zich bezig met innovatie-ecosystemen in mobiliteit en duurzaam ondernemen. Hij is bijvoorbeeld een van de initiatiefnemers van de Mobility City Campus in Rotterdam en van Loop Ventures, een ecosysteem gebaseerd op de circulaire economie.
Interview met Antti Rantanen in de podcast Speed, Change, Repeat:
Luister op Spotify, iTunes of Web.
Antti spreekt over:
– Ecosystem strategy: Waarom strategische ecosystemen de volgende groeimotor voor je bedrijf zullen vormen.
– Duurzaamheid: Waarom duurzaamheid gezien moet worden als je grootste groeipotentieel.
– Innovatie: Wat organisaties kunnen leren van de nieuwe digitale "reuzen" (Facebook, Apple, Microsoft, Amazon, Google), en hoe je je organisatie in een innovatieve voorloper kan transformeren.
Zijn verhalen zijn gebaseerd op de cases waarbij hij zelf betrokken is (geweest).