Patrick de Laive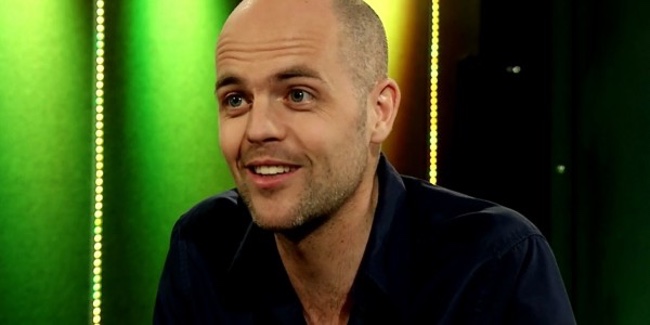 Patrick de Laive is mede-oprichter van The Next Web. The Next Web begon 13 jaar geleden als Tech Conferentie, en bestaat inmiddels uit 4 business units: Media (TNW Blog) Events (TNW Conference Amsterdam en New York), Intelligence (Index.co) and Spaces (TQ).
TheNextWeb.com is een van de meest populaire tech blogs ter wereld, en bereikt meer dan 10 miljoen mensen per maand. The Next Web Conference wordt jaarlijks georganiseerd in Amsterdam en New York. Het biedt een podium voor de belangrijkste tech sprekers van dat moment en trekt jaarlijks meer dan 15000 bezoekers.
Patrick is de drijvende kracht achter Index.co. Index maakt gebruik van Machine Learning en Natural Language Processing om van geschreven content gestructureerde data te maken over sectoren en private bedrijven. Wat Bloomberg doet voor publieke bedrijven doet Index voor private bedrijven.
TQ is een tech hub in het centrum van Amsterdam, waar meer dan 40 scale-ups gehuisvest zijn.
Patrick wordt veel gevraagd als moderator, jurylid en spreker op verschillende tech events over de hele wereld: bijvoorbeeld bij Slush (closing keynote), 4YFN (opening keynote), Launch co SF, South Summit, ARABSmiss and TNW.
Hij heeft een achtergrond in de bankwereld en spreekt over: branding, growth hacking, innovatie, business development, de startup scene, data en bitcoin/blockchain.
Testimonials for Patrick de Laive:
Charles Vivian Vos, freelance business development consultant, Cross Media Consultancy:
Patrick is a great and very succesful cross media business developer with strong soft skills! With his formats www.2008.thenextweb.org/ and www.bowlr.nl/ he and his crew are making a big contibution to the Dutch on line community. Great international ambassador for the dutch internet industry!
Lianne van der Kruk, Marketing & Communications Manager, ilse media BV:
I have experienced Patrick as a result-oriented enthusiast, with a lot of non traditional ideas. I respect and admire the way he set up 'The Next Web'. Patrick and Boris have built an important event for the industry.