Robert Overweg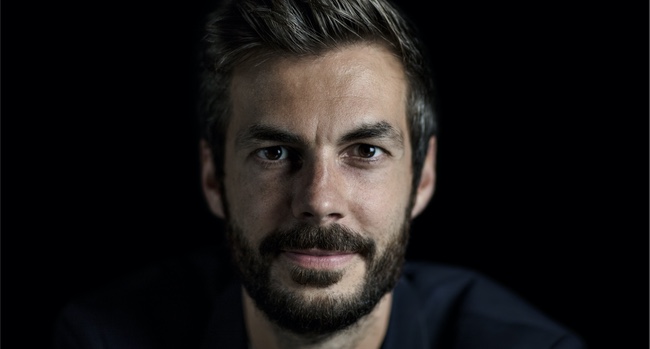 Robert Overweg is een kunstenaar, geeft lezingen, dwaalt in virtuele werelden en is creatief directeur van het 160 mensen tellende tech bedrijf Triple. Hij heeft daar de innovatie afdeling opgezet en helpt grote multinationals met hun digitale transformatie. Dit doet Robert o.a. middels concept development, strategie en change management. Daarnaast heeft hij enkele startups opgezet.
Robert wil mensen weerbaarder maken tegen disruptie en verandering. Dit kan door te experimenteren met verschillende technologiën, door design thinking en door een open mind te behouden. Echter, bij dit laatste punt zit vaak een probleem. Na 10 jaar ervaring met innovatie binnen en buiten corporates, kwam Robert er achter waarom sommige mensen de kansen niet zien of niet kunnen transformeren. Door een fixed mindset verzetten veel mensen zich onbewust tegen creativiteit en innovatie. Tegelijkertijd blijft de wereld evolueren met nieuwe technologieën en maatschappelijke verandering.
Om dit aan te pakken lanceerde Robert een nieuw programma dat mensen helpt om vrij te komen van vaste denkmodellen en leert hij mensen hoe zij inspiratie kunnen vinden om weer creatief en innovatief te worden. Deze methode wordt momenteel digitaal aangeboden door de Hogeschool van Amsterdam, en gaat oa gebruikt worden door KPMG Brazilië en Vueling.
The Adaptable Mindset
Robert Overweg heeft het programma The Adaptable Mindset opgezet waarin je leert om weer creatief en innovatief te denken. Het programma voedt je creativiteit op basis van de uitschieters in kunst, films, games, technologie en filosofie. Tegelijkertijd leer je creatief, kritisch en probleemoplossend te denken. Hierdoor word je veerkrachtiger, creatiever, en sta je meer open voor verandering. Dat is leuk voor jezelf, maar vooral ook zakelijk heel zinvol.
Robert heeft lezingen gegeven bij SXSW, MIT en de Europese Commissie over de balans tussen mens en technologie: hoe technologie zo dienend mogelijk in te zetten voor de mens. Daarnaast heeft hij met zijn kunst geëxposeerd bij het Centre Pompidou in Parijs en de media biennale in Seoul.

Testimonials voor Robert Overweg
My daily job is to drive innovation in corporates, and to me that is all about bringing new perspectives. Robert is a master in just doing that. He uses inspiring, fun examples that are touching and tickling at the same time. He has found an unique way to connect his artistic background to this techy world we are living in. The only way to survive in this fast paced world, is to be able to adapt constantly. Robert's program about the adaptable mindset is a great way to be surprised and inspired!


— Simone van Neerven
Founder, 
Head of innovation Vueling Airlines
"Despite all progress there's still little wisdom in business. We pay little attention to the world of the arts, philosophy, science or design. The Adaptable mindset addresses this gap and disconnects in a playful, inspiring and activating way. It will broaden your perspective and change your mind and behaviour."
–Mike Out, Head of Product and innovation , Guidion
"Opposed to just having a rational approach to online business was the inspiring story of Robert Overweg, artist and expert on digital worlds. He argues for more mental space so that employees and companies can develop broader thinking frameworks and perspectives, break down structures and rebuild within existing frameworks. Only with fundamental critical thinking and by acting upon this you pave the way for progress. On Emerce eDay, the art director of Triple launched the online course adaptablemindset.com. That is a video series, comparable to the Dutch TV program "zomergasten", with inspiring considerations, which has been developed in collaboration with the University of applied Sciences of Amsterdam and Digital Society School."
–Emerce
How to develop an adaptable mindset, Emerce