Scott Smith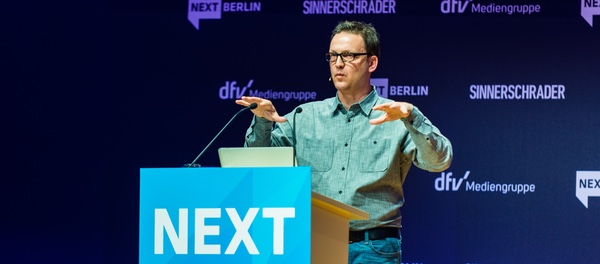 Scott Smith is de oprichter van Changeist, hier leidt hij de strategie, research en design activiteiten. Zijn missie is om organisaties te helpen de toekomst te visualiseren en moeilijkheden te overwinnen. Scott heeft meer dan 20 jaar ervaring met het bijhouden van sociale, culturele, technologische en economische trends.
Bekijk ook Scott's masterclass: How to future, over het ontwerpen van realistische toekomstscenario's voor jouw bedrijf of afdeling.
Voordat Scott Changeist oprichtte was hij directeur research toepassingen bij Social Technologies, een toekomst en innovatie consultancy. Hiervoor spendeerde hij ruim een decennium met het leiden van start-up research en consulting teams van internationale technologie research bedrijven in New York City, Washington DC en Londen.
Scott heeft verschillende toekomstperspectieven in kaart gebracht voor de publieke- en privésector en design- en innovatieteams wereldwijd, hier behoren 's werelds grootste merken in tech, media, mobiliteit, gezondheid, reizen, financiën en retail toe. Daarnaast heeft Scott samengewerkt met, bijvoorbeeld, UNICEF en de Europese Commissie en heeft hij een bijdrage geleverd aan het scenario van het Museum van de Toekomst 2016 en 2017 welke ontwikkeld werden door het kantoor van de minister president van de United Arab Emirates (UAE).
Scott was nauw betrokken bij innovatieve educatie en het ontwikkelen en lanceren van lesprogramma's aan Duke University TIP. Daarnaast was hij een programma coördinator en hoofddocent in toekomst en innovatie aan IED Barcelona. Momenteel leidt Scott een nieuwe educatie samenwerking tussen Changeist en de Dubai Future Academy, deze samenwerking is gefocust op toekomst design voor overheid en privé organisaties.
Verder is Scott commentaar schrijver voor Quartz en levert hij bijdrages aan The Atlantic, How We Get To Next, WIRED UK en HOLO. Hij is een terugkerende spreker bij LIFT, FutureEverything en de Media Future Week. Hij heeft eerder gesproken bij SxSW, Finland's Flow Festival, Australia's Open State, FutureFest en The Next Web.
Zie zijn Engelse profiel voor een aantal voorbeelden van zijn lezingen.
How does the future trip us up? – Media Future Week 17, Hilversum, Nederland.

From Complexity to Emergence – I AM Weekend 16, Barcelona, Spain.

Living Smart – FutureEverything 2015, Singapore.