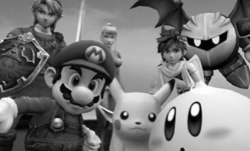 Op 22 juni promoveerde David Nieborg op zijn analyse van de 'zevende generatie Triple-A spelcomputergames'.
Waar de meeste onderzoekers het onderwerp van de spellen, of de gamers zelf onderzoeken, is David Nieborg de eerste die promoveert op de game industrie: hij deed onderzoek naar de economische en creatieve ontwikkelingen rondom games.
Op veel terreinen loopt de game industrie voorop. Denk aan nieuwe business- en distributiemodellen, maar ook de zorgvuldig ontwikkelde spelmechanieken die er voor zorgen dat gamers willen winnen, spelervaringen willen delen en er beter in worden. Andere industrieën kunnen hier hun voordeel mee doen, door elementen van de game industrie te gebruiken om bestaande producten en diensten aantrekkelijker te maken. Dit gebeurt al enige tijd (bijvoorbeeld Airmiles of andere loyaliteitsprogramma's) maar met de introductie van social media wordt het makkelijker dan ooit om producten en diensten in spelvorm te gieten en mensen deze op een andere manier te laten ervaren.
David Nieborg is expert op het gebied van Gamification en legt uit hoe jouw industrie deze spelmechanieken kan inzetten.