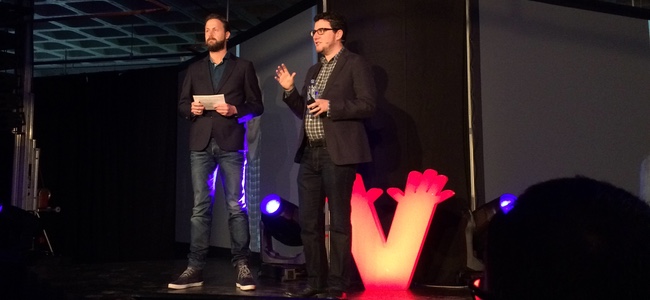 Jim Stolze en Eric Ries
Op 2 maart was het event met Eric Ries, de auteur van The Lean Startup. Het was een enorm succes: met 800 mensen in de zaal was dit het grootste crowdfunded event tot nu toe. Het event werd geopend door Neelie Kroes, Eric Ries gaf een fantastische presentatie en er werden cases gepresenteerd van Peerby, Twoodoo, Philips Digital en Sanoma. Zie hier voor meer foto's van het event.
Na dit fantastische evenement aan de slag met innovatie in je eigen bedrijf? Wij kunnen daarbij helpen: via ons kan je lean startup trainers boeken of een sessie met Tendayi Viki.
Tendayi Viki is expert op het gebied van innovatie, corporate effectuation en The Lean Startup methode. Zijn nieuwe boek zal zich richten op de organisatiestructuur: hoe komt het dat innovatieprocessen in grote bedrijven veelal na enkele jaren weer afgeschaft worden en hoe kan je de organisatie zo inrichten dat duurzame disruptieve innovatie mogelijk wordt?
Neem contact op voor de mogelijkheden!