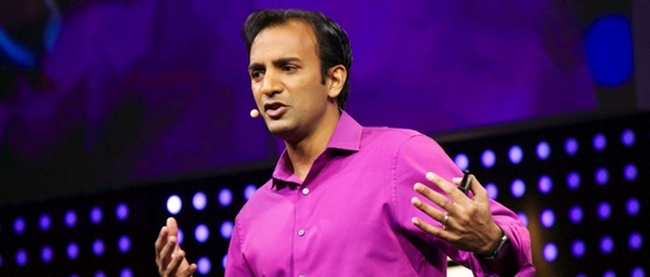 We houden altijd in de gaten wanneer bekende technologie experts uit de Verenigde Staten in Europa zijn en beschikbaar zijn voor lezingen, workshops en advies. Zie hieronder voor een aantal voorbeelden van experts die dit najaar ons werelddeel bezoeken, maar bel ons voor de allerlaatste update!
Dj Patil
Dj Patil is chief data scientist bij Greylock Partners. Eerder was hij Chief Scientist en Chief Security Officer bij LinkedIn en Director of strategy bij eBay. Hij spreekt over chaos, data science, digital media, en social networks. Bekijk zijn presentatie op de Web 2.0 Expo,NY: Using data to live in a chaotic world .
Rayid Ghani
Rayid Ghani was chief Scientist van de Obama for America 2012 campagne. Hij is een expert op het gebied van data mining, big data en analytics. Hij bespreekt onder andere hoe data, analytics en de vooruitgang in communicatie gebruikt kan worden om consumentengedrag te beïnvloeden en hoe bedrijven gebruik kunnen maken van de nieuwste technologie op dit gebied.
Jonah Berger
Jonah Berger is auteur van de NY Times bestseller Contagious, Why Things Catch On en Professor bij de Wharton school of Marketing. Waarom werkt word-of-mouth zo veel beter dan adverteren? Wat is het geheim achter virale video's? Jonah Berger doet onderzoek naar "Social Epidemics".