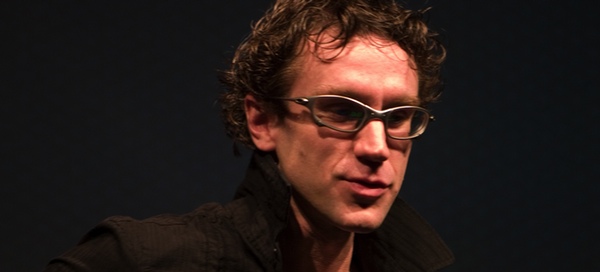 Pablos Holman is futurist, uitvinder en hacker. Hij is misschien wel het meest bekend door zijn geestige verhalen over hacken, maar het liefst werkt hij aan uitvindingen die de wereld verbeteren.
Hij is verbonden aan het Intellectual Ventures Laboratory, waar hij onder andere werkt aan een nieuw type nucleaire reactor dat geheel op nucleair afval draait, een machine die orkanen kan onderdrukken en een apparaat dat muggen met laser uit de lucht kan schieten om Malaria uit te bannen. Ze klinken als uitvindingen van Prof Barabas, maar deze projecten worden momenteel echt gerealiseerd.
Naast het uitvinden zelf, helpt hij bedrijven om processen te implementeren die innovatie vergemakkelijken en er voor te zorgen dat "wilde ideeën" concreet worden.
Pablos spreekt over innovatie, cybersecurity en de toekomst van de technologie. In mei/juni en in het najaar is hij in Europa en kan hij nog een aantal lezingen geven of langskomen bij jouw bedrijf.
Neem contact op voor de mogelijkheden!
"Your credit card, the lock on your front door, your cell phone's voicemail, your hotel television, and your web browser are all not as secure as you might like to think, as Pablos Holman, a hacker clad in all black, gleefully demonstrated…like an evil Las Vegas magician." – Wired Magazine
Pablos Holman op TEDx Tel Aviv

Zie ook: Jouw organisatie wordt nooit gehacked…zeker weten?