Werner Vogels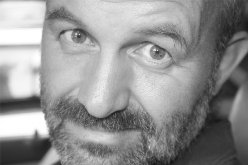 Dr. Werner Vogels is Vice President and Chief Technology Officer at Amazon.com. His responsibility is to develop and disseminate the technology vision of Amazon. Next to Amazon's CEO, Jeff Bezos, Werner is the only executive who publicly represents Amazon.
Werner is one of the architects behind Amazon's Web Services (AWS) and is considered one of the world's top experts on ultra-scalable systems.
In 2008 he received the CIO/CTO of the Year Award (Information Week) for his educational and promotional role in Cloud Computing.
The company vision of Amazon is: "to be earth's most customer centric company". This vision is visible in all parts of the company and serves as a guiding principle for all decisions taken at Amazon. The company has introduced many innovations in the past years, with the common goal to continuously involve the customer in management decisions and to give the customers a better user experience. Amazon lead the way in new developments such as the implementation of reviews, personalization, recommendations and shipping options. Many of these developments initially met with resistance from the traditional world, but turned out to be enormously valuable for user the experience and customer relations.
Werner Vogels started in 2004 at Amazon as Director Systems Research. In January 2005, he was appointed Chief Technology Officer and in March of the same year he became Vice President Worldwide Architecture.
Before his career at Amazon, Werner was research scientist at the Computer Science Department of Cornell University, where he conducted research into scalable, reliable, enterprise systems. Between 1999 and 2002 he was Vice President and Chief Technology Officer at Reliable Network Solutions Inc. and before that he was Senior Researcher at INESC in Lisbon, Portugal.
Vogels has a Phd. in Computer Science from the Vrije Universiteit in Amsterdam. He is the author of many scientific articles, mainly about distributed systems technologies and enterprise computing systems.
Werner talks about his technology vision and is an expert in the fields of ultra-scalable systems, enterprise computing, cloud computing, web architectures, service oriented systems, web services en operating systems. He also speaks about customer loyalty, innovation, and technology management.
Werner Vogels at the AWS Summit 2012: