Alejandro Tauber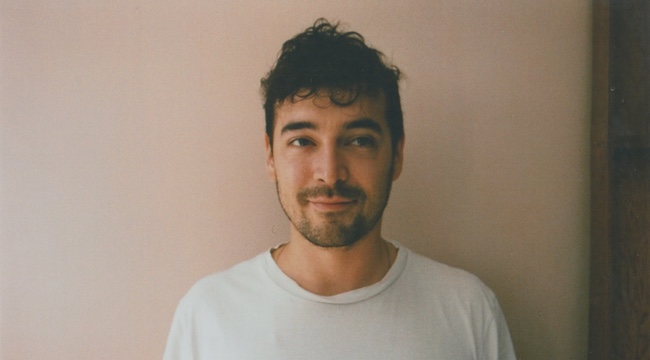 Alejandro is an expert on the web, media and how money works on the internet. He is now editor-in-chief of EUobserver, one of Europe's oldest and most prominent online EU news sites.
In media he has experience in making articles, podcasts and videos and setting up financially successful editorial teams as a publisher. He also worked for a while for a startup that worked on the infrastructure behind the (media) sites of the future.
He is experienced in making accessible and entertaining subjects that people initially think are too complex, boring or out-of-the-ordinary; from EU regulation to obscure German internet criticism to financial drivers behind why everything on the internet always gets screwed up.
Until 2019 he was publisher and editor-in-chief of TNW (The Next Web). Before that, in 2013 he started the Dutch branch of Motherboard, the science and tech vertical of youth medium VICE. After TNW he wrote a weekly newsletter on corporate innovation and corporate venture capital for startup news site Sifted, in addition to longer articles on internet criticism for publications such as Dutch quality magazineVrij Nederland.
Because of his background in media and tech, with a focus on the future, Alejandro has a fresh look at where the internet is heading for everyone – beyond the hype and buzzwords such as Web3, blockchain and horror stories about AI.
He is an experienced moderator and interviewer, with experience at major events (eg The Next Web). He has also produced and presented videos and podcasts.
Alehandro Tauber presenting at MoreIP, 2022:

Some of Alejandro's presentations:

Why the internet is broken and how we can fix it
As public opinion and government regulation (rightly) begin to limit the power that the big tech companies wield over our data, a new paradigm could emerge — one that could return power to Internet users.
Looking at the past decade in media and technology, Alejandro covers the rise and future of 'big tech' and its effect on society, plus a look at a hopeful future. One that actually looks a lot like the past; what if every individual and every organization was given the opportunity to run a platform themselves? A platform with its own rules, its own revenue models and better handling of (personal) data. Everything seems to indicate that this is the future the internet is heading for.
What if your brain is directly connected to the internet?
Alejandro's bachelor's thesis was about BCIs; Brain Computer Interfaces. In other words, how you can directly link a brain to a computer.
In this story, he covers both the history of BCIs and the cutting edge. Scientists are getting better at translating thoughts, for example to control a robot arm, but also to literally read minds(https://www.newyorker.com/magazine/2021/12/06/the-science-of-mind-reading)
So how far are we from a world where you can look up information (or even download it directly) with your brain? What ethical, moral, and privacy issues does that raise? And should we even want this?
Alejandro Tauber, interviewing Gilian Tans on TNW 2017

Alejandro Tauber – Bacteria a future without waste – for VICE The Netherlands 2020