Axel Arnbak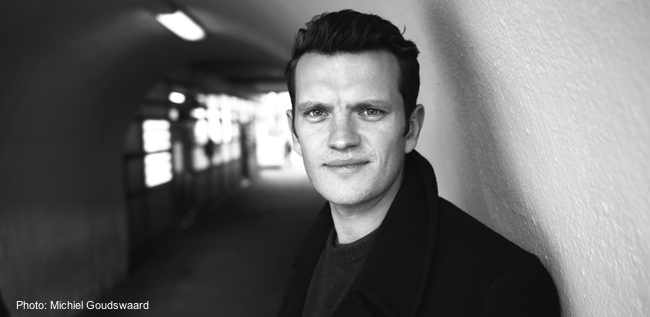 Axel Arnbak is partner at De Brauw, Blackstone & Westbroek and researcher at the Dutch Institute for Information Law (UVA), where he also did research for his thesis on cybersecurity, information security, privacy and freedom of speech. He speaks regularly about technology, law, society and their continuously changing relationship. And he contributes to the information overload by bloggin at Freedom to Tinker, on his own website and through Twitter.
In the academic year of 2013-2014, Axel visited the U.S. as a Research Fellow at the Berkman Center at Harvard University and CITP at Princeton University.
Axel has published on HTTPS/TLS governance, cloud surveillance by intelligence agencies, communications security conceptualizations and mandatory blocking of The Pirate Bay. His publications have spurred several parliamentary debates on the European and Dutch level; recently on internet surveillance by intelligence agencies on both sides of the Atlantic. His work has been covered by a wide range of international media outlets, a.o. the Financial Times, CBS News, RT, the Hindu Times and the Wall Street Journal.
Workshop Cybersecurity
In our information age, cyber security has become a top concern in the news, in politics and within companies. In this interactive workshop, you will experience yourself how easy it is to hack into connected webcams, factories and hard drives.
While we peak into other peoples lives, we discuss the history, present and future of cyber security, why we are so vulnerable and what law and technology should do about it. No prior skills required, just bring your laptop and embrace your inner hacker. Contact us for more information on this workshop.
Axel regularly speaks at Hackers conferences, tech events, governments, universities and companies in Holland, Europe and the US. He talks about technology, the law and society and the continuously changing relationship between those. He understands the latest developments in (inter)national internet-law and knows the impact on governments and corporates. Is a robust and reliable information society still within our reach, when the whole world has access to high-speed Internet within the next 5 years? How do we deal with cyberwars, cybercrime, hacktivism, and the continuous pressure on our privacy? Will the Snowden revelations bring about an enormous change, or not? Can I still secure my computers and my communications? And if so, how?
In 2009, Axel re-started Dutch digital rights organization Bits of Freedom. He campaigned for privacy and communications freedom on both the Dutch and the EU level as part of European Digital Rights. He was awarded the Internet Thesis Award 2009 and general University of Amsterdam Thesis Award 2010 for his Master's thesis on the fundamental rights aspects of the EU Data Retention Directive and its Dutch implementation.
The Question Lawyers Don't Ask: Can Law Address Total Transnational Surveillance?, EPFL Lausanne Congress on Privacy & Surveillance, video: