Bas Welling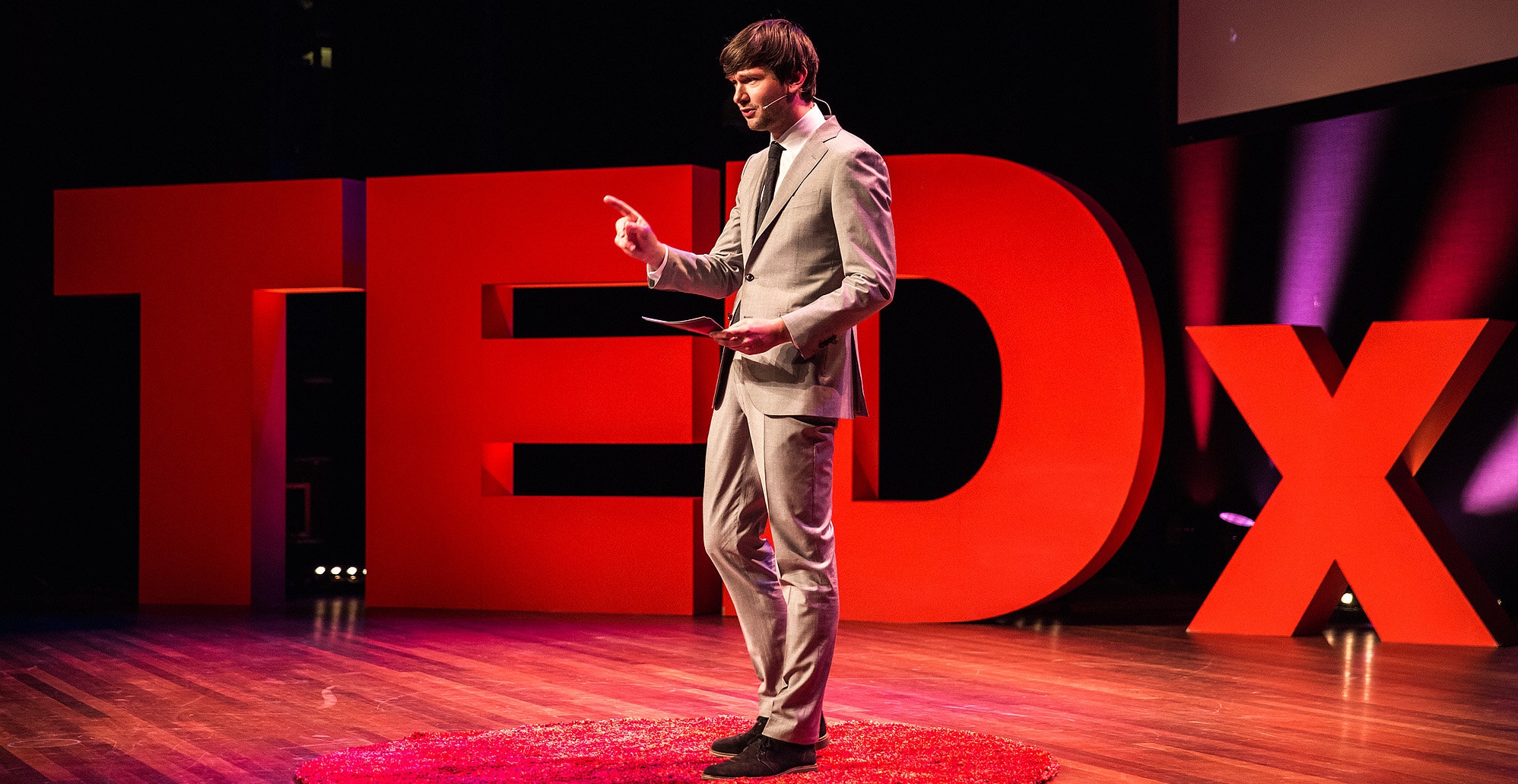 Bas Welling (1983) is co-founder and executive producer at Wefilm. Wefilm is an award-winning production company, aimed at developing film campaigns which are not forced upon its audience, but are so engaging that it makes people share it themselves. That's why creativity is key: the ideas Bas' crew come up with must be of such an innovative quality that it surprises and awe's consumers in a way it makes them talk, write and share. Next to his work at Wefilm, Bas presents a two-weekly item about creativity at BNR News Radio and he was a KeyNote speaker at events by TEDx, Google and Rabobank.
Wefilm built a rolltercoaster in a house for the Dutch national bank ABN AMRO (68 million views), let Max de Hacker disorganize the Dutch society (31 million views) and filmed real speeches for the multi-award-winning DELA campaign "Why wait". Next to that, Wefilm works for brands like Heineken, Vodafone and Red Bull. In total, the films reached over 180 million people on YouTube.
By winning three exclusive Grand Prix's at the biggest advertising festivals, Wefilm got the highest possible appreciation. In total, Wefilm won 10 Cannes Lions (including the Grand Prix), 9 ADCN Lamps (including the Grand Prix), 4 Eurobest Awards and more.
How to go viral?
Bas is an expert on virals and engaging marketing communication. He shows what a viral film is and points out the key factors on how to make a successful one. In addition to this he shares his knowledge on the shifting position of brands: their communication becomes more about being amongst their consumers and talking with them, instead of the old fashioned one-directional communication.
The courage to be innovative.
Creativity and innovative thinking are key factors for the work Wefilm produces. Yet, how does one live up to these values? Bas offers an inspiring insight on the creative process during the making of inventive work. He illustrates this by using examples from his own work and the work of others.
How to be successful by using creativity.
Bas started as an entrepreneur at the age of 16. As a young independent he found a niche in the Dutch market, in which he positioned his own company. Nowadays Wefilm is crossing international borders and achieved their first international successes. From his own experience, Bas shares how taking risks and finding your passion can ultimately lead to a successful company.
Bas Welling (Wefilm) host at TEDxUtrecht 2014 from Wefilm on Vimeo.
Bas Welling bij De Wereld Draait Door from Wefilm on Vimeo.
Roel Welling en Bas Welling (Wefilm) te gast bij Gouden Loeki 2015 from Wefilm on Vimeo.
Bas Welling te gast bij Upload TV from Wefilm on Vimeo.