Ed Sander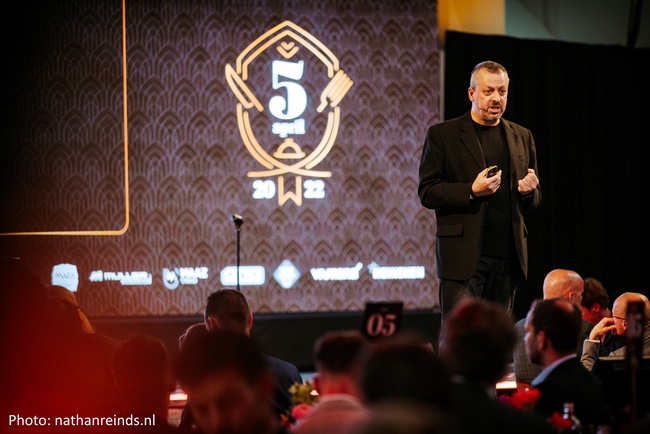 Ed Sander is known as a true expert on China digital tech. Ed is co-founder of ChinaTalk, a service provider specialized in knowledge transfer about China. As a digital China tech analyst, independent writer, study tour leader and public speaker, Ed Sander comments on developments in China in his publications and various media.
Ed is known as an experienced and pragmatic keynote speaker. He points out the latest digital and innovative developments in China based on facts and is happy to discuss these with his audience. In doing so, he not only paints an intriguing picture of trends in China, but also of our changing times.
Ed readily shares his personal experiences with China. He lived in the country for several years, worked as a marketing consultant in Chinese NGOs in the central city of Xi'an and is married to a Chinese. He also acted as online marketing manager for the Xi'an International Business Forum and guest-lectured at Shaanxi Normal University. He still spends several months in China each year.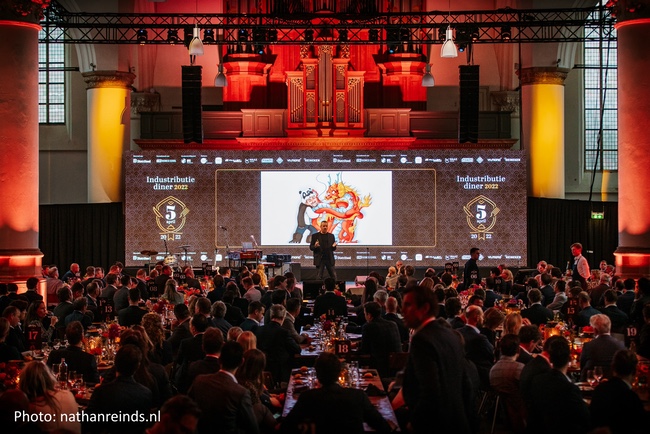 Ed has published hundreds of articles about digital technology, but also about cultural differences between the west and China. He developed a series of highly acclaimed study and inspiration tours for entrepreneurs and professionals. As a China tech expert, Ed is regularly invited to radio and TV programs of, among others, BNR, NPO and RTL-Z.
Before focussing on China, Ed worked more than 20 years in database and online marketing for many multinational companies in various sectors and he is a former teacher at Beeckestijn Business School. He co-wrote the award-winning book Event Driven Marketing and the international follow-up Follow That Customer! This knowledge, combined with his knowledge about China helps him translate Chinese developments to western markets.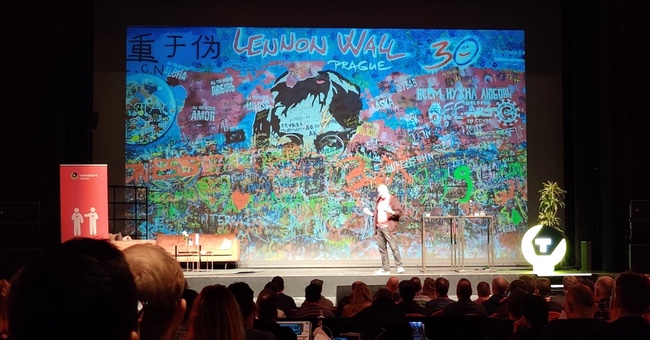 Pleasant cooperation, good preparation and very fluent speaker (in English).
– Laurens Spiele, e-Commerce Director The Netherlands, Decathlon
Ed Sander's talk was great. Even for the well-informed technical audience it was a substantively strong and fun story.
– Adrianos Kyrmos, Tweakers.nl
Examples of keynotes by Ed Sander
The evolution of eCommerce in China: How to adapt to changing markets, use data and maximize customer value
Over the course of half a decade, China became the biggest e-commerce market in the world. In this keynote Ed Sander goes through different phases of the evolution of Chinese e-commerce, showing how it has constantly evolved under changing customer needs, market developments and heavy competition. Ed shows the importance of data and ecosystems in the features of Chinese e-commerce companies and shares forms of e-commerce like live commerce, customer-to-manufacturer (C2M) and new retail that have evolved in China and are now impacting the global market.

The Live Commerce Revolution
Live-streaming e-commerce, or 'live commerce', evolved in the second half of the past decade when companies like Alibaba realised, they needed content to keep customers coming back to their e-commerce platforms. It has brought enormous changes to the online shopping space in China, with live streaming hosts selling billions of goods, even in one day. What makes live commerce so successful in China? And why isn't it taking off (yet?) in the west, despite companies like Amazon, Facebook and YouTube trying?

Business models for on-demand delivery in China
While Europe and the US struggle to find the right business model for grocery and on-demand delivery, China has already been testing various concepts since 2014. In this keynote Ed Sander shares five different business models that have been tried and tested in China, explains if and how they have been successful and translates this to his view om western initiatives like flash delivery and ship-from-store. Do not re-invent the wheel. Learn from what worked and what did not in China.
Ed has the gift of explaining fairly difficult business models in a simple way using examples, pictures, videos, etc. In addition, he is a pleasant speaker to listen to.
– Jack Neele, Robeco
The New Retail revolution
In 2016 Alibaba's Jack Ma said that in the future there would be no more online and offline retail, only 'new retail', a merging of on- and offline channels. In the years that followed China saw many new initiatives in this new retail space including unmanned stores, fresh markets like Hema (Freshippo) and integration of convenience stores into the ecosystems of the big internet companies. Currently, the battlefield has expanded to on-demand, intracity e-commerce. What has remained of all these experiments and what can we learn from them?
Well told, very interesting content, lots of energy.
– Marcella Kronenburg, Akzo Nobel
The Chinese fintech Wild West: The Good, the Bad and the Ugly
In 2017, research showed fintech adoption in China was the highest in the world, quite a miracle considering how China still had backward financial system only 4 years earlier. Ed Sander explains how internet companies disrupted the financial market with online & mobile payment, wealth management, business & consumer financing, and insurance products. He also explains why and how the Chinese government started regulating the fintech sector and what happened to Jack Ma and the cancelled IPO of his Ant Group empire.
We received many positive reactions from the participants and can therefore look back on a successful event. Your contribution was the icing on the cake exactly what I had hoped for!"
– Raymond Custers, Innovation & Business Development manager, Rabobank
The Superapp Revolution
The Chinese online world is dominated by superapps like WeChat and to a certain extent Alipay and Meituan. Chinese consumers can run their whole lives on WeChat, which packs unlimited functionality in one app and evolved through different phases of chat, social networking, mobile commerce and so-called mini-programs, becoming an operating system in its own right. Western companies like Facebook have watched this development with envy and Elon Musk has recently mentioned potential plans to turn Twitter into a superapp. What does this mean? Will it be possible? And what are the opportunities but also potential dangers?

Cross-border e-commerce from China
Now that the Chinese e-commerce market is saturating, and the Chinese government has asked internet companies to help manufacturers reach western consumer, the number of cross-border e-commerce websites from China is booming. Shein has disrupted the fast-fashion market and companies like Alibaba, Bytedance, JD.com and Pinduoduo have rolled out various initiatives across the globe. Ed Sander, who has previously always tempered concerns about the threat of Chinese e-commerce sites is now convinced we have entered a new era. What competitive knowledge can we gain from the initiatives of these companies and what might the future be like when we look at what apps like TikTok have become in their home market?
Other topics Ed talks about: internet censorship, China's tech rectification, social media, social commerce, Chinese concepts and behaviour, the economic rise of China, the social credit system, ethics & morality in China, consumer-to-manufacturer (C2M), ecosystems, mobile payment, sharing economy, artificial intelligence China vs US.
New Retail in China – Ed Sander – Chinatalk (SMC050, July 2018)