Ed Sander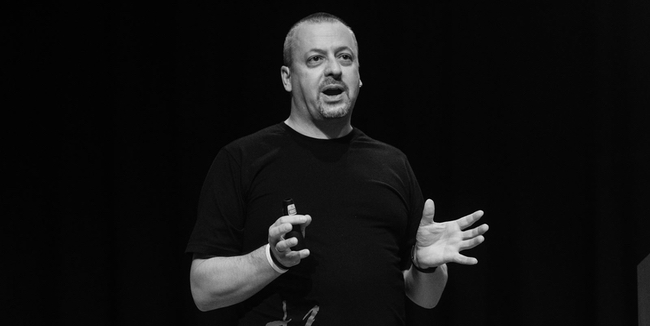 Ed Sander is co-founder of ChinaTalk, a service provider specialized in knowledge transfer about China. He delivers (guest) lectures, key note presentations and study trips about internet, e-commerce, social media, new retail and digital innovation in China.
Ed has a background in database and online marketing and is a former teacher at Beeckestijn Business School. He is also co-author of the award-winning Dutch book Event Driven Marketing and its international successor Follow That Customer!
From 2011-2013 Ed was an international volunteer and, in that capacity, worked as a marketing consultant for a number of Chinese non-profit organizations in the Chinese city of Xi'an. He also acted as online marketing manager for the Xi'an International Business Forum and guest lectured at Shaanxi Normal University.
Over the past ten years, Ed has written hundreds of articles about China for various media and, as a China tech expert, is regularly invited to radio and TV programs of, among others, BNR, NPO and RTL-Z. Ed provides trend reports on (digital) developments in China for the business community.
Ed also organizes highly acclaimed business study trips to China. These consist of in-depth sessions and visits to locations where the developments that really matter can really be experienced.
Ed talks about digitization, the differences between the west and China in that area, new retail, e-commerce, social media, grocery delivery, live commerce, the opportunities in China and what we can learn from and about large Chinese tech companies and Chinese business models.
Ed Sander at Robeco Outlook 2022: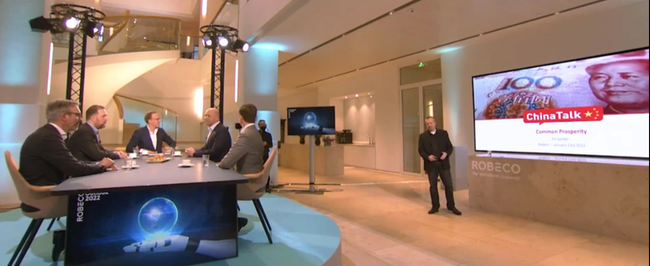 Some examples of the presentations he recently gave:

The Parallel World of the Chinese Internet

The Chinese internet is so different from what we're used to in the west that it is often jokingly called The Chinternet or Splinternet. In this lecture, Ed explains how the Chinese internet split off from the global internet and what the 10 most important characteristics of China's internet are that people should be aware of. Topics include e-commerce, superapps, live-commerce and more.

The live commerce revolution in China

Since 2016, live commerce, e-commerce sales by live-streamers, has taken China by storm. Estimations are that by 2023 20-25% of all online sales in China will be triggered by live-streams. In the meantime, western markets are struggling with this new sales approach; in 2020 live commerce hit $11 billion in the United States while in the same year China saw $355 billion in live commerce sales. In this lecture Ed explains the origins of live commerce in China, why it's so popular and what factors make live commerce so successful but are often still lacking in the west.

Business Models for (fresh) grocery delivery

Although the pandemic has accelerated the adoption of (fresh) grocery delivery in China, the country has already been experimenting with various business models for more than 5 years. In this lecture, Ed describes the Chinese market and 6 different business models for grocery delivery, including ship-from-shop, self-operating platforms, offline retail marketplaces and community group buying. Ed also explores the potential of the upcoming C2M (consumer-to-manufacturer) business model. How well are all these models performing and how do they compare to recent start-ups in the west?

Artificial Intelligence (AI)
In 2030 China wants to be world leader in artificial intelligence and a AI race has broken with the US. Who holds the best cards to win this game? And what are these cards to begin with? In this lecture Ed Sander explains the factors for AI success. He also explains the main market players and various applications of AI in China, both in the public and private sector. Listen to this (Dutch) BNR podcast with Ed Sander for a taster.

New Retail

The developments in the retail industry are moving very fast, especially in China. Ed talks about new retail concepts and the flight that online shopping in China has taken, about unmanned shops and the confluence of business sectors that is much stronger than here and about Alibaba, WeChat and Alipay. Ed speaks from his practical experience: he visits China several times a year and actually visited the more than 40 locations he writes about. See here for blogs about retail (Dutch) and his keynote at SMC050.

Innovation from the East
This is a keynote about digital innovation in China and how a country of copycats has changed into an innovator that increasingly determines how the West 'innovates'. With the example of A day in the life of a Chinese young lady, he explains the impact the innovation from the East can have on the West or currently already has. See here the report of a previous session (Dutch).

New Retail in China – Ed Sander – Chinatalk (SMC050, July 2018)