Ernst-Jan Pfauth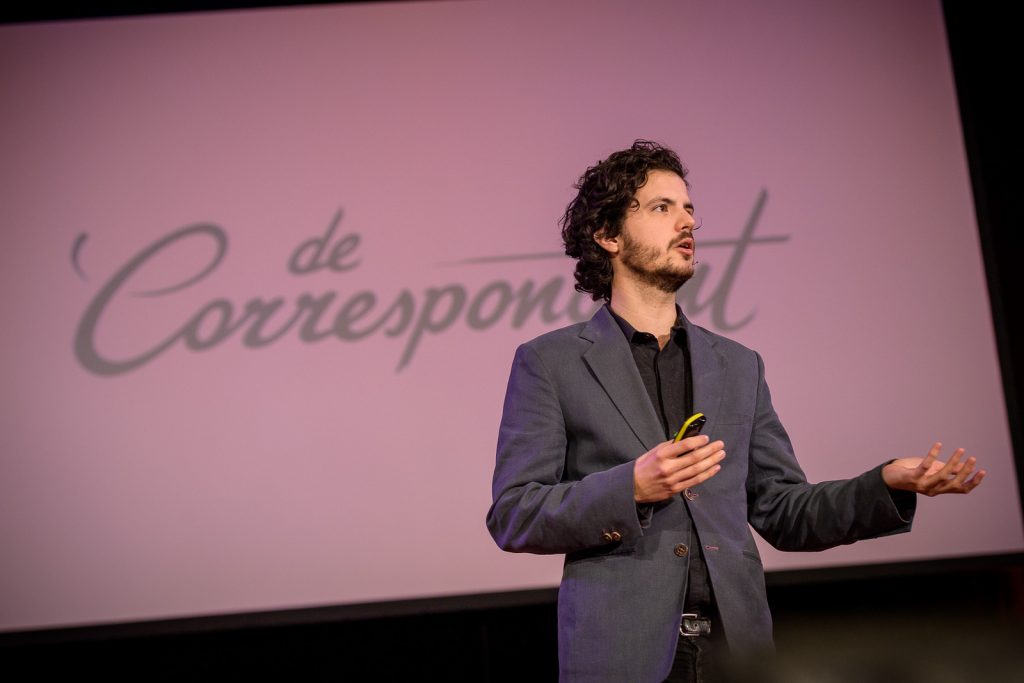 Ernst-Jan Pfauth (1986) is co-founder and, until 2021, CEO of De Correspondent, a journalistic platform with 71000 paying members and no advertisements. Furthermore, De Correspondent is a successful book publisher.
It has been praised by media such as The New York Times, The Guardian, Fortune and Die Zeit for how it enables readers to share their knowledge with journalists.
At the Dutch news organization De Correspondent, journalists share story ideas with subscribers before they write them, so they can harvest community knowledge.
—The New York Times
Ernst is the former Head of Digital at NRC Handelsblad, as well as an acclaimed bestselling author and columnist who has written two books on blogging and one about the burn-out society. In 2008 and 2009, he served as editor in chief of The Next Web Blog, which is now among the ten most-visited tech blogs of the world.
Ernst gave talks at South by Southwest (SxSW), The Next Web Conference, The International Journalism Festival, Columbia University School of Journalism and the World Publishers Forum and guest lectures at Harvard's journalism institute and New York University.
In 2016, the American magazine Forbes featured Ernst in their 30 under 30 list for Europe. The Royal Dutch Library archived his personal blog, pfauth.com, because of its cultural and societal significance.
Some of his talks:
The future of media and technology
How technology is changing the way we ingest and create media and its effect on organizations and our society.
Web3
What is web3, what are the pros and cons and why should you know about it?
Democratization of media
Anyone can reach an audience and monetize it through services like Patreon, Substack, and Twitter. How does this fragmentation change our media use and communication strategies?
Intentional living
If you don't pay attention, you live exactly as others expect you to do. Just because you have to. Because you were raised that way. Or because you are told so in commercials and magazines. It is best to critically question these social reflexes and choose a different path on the basis of scientific research and philosophy. Ernst-Jan calls it intentional living.