Ernst-Jan Pfauth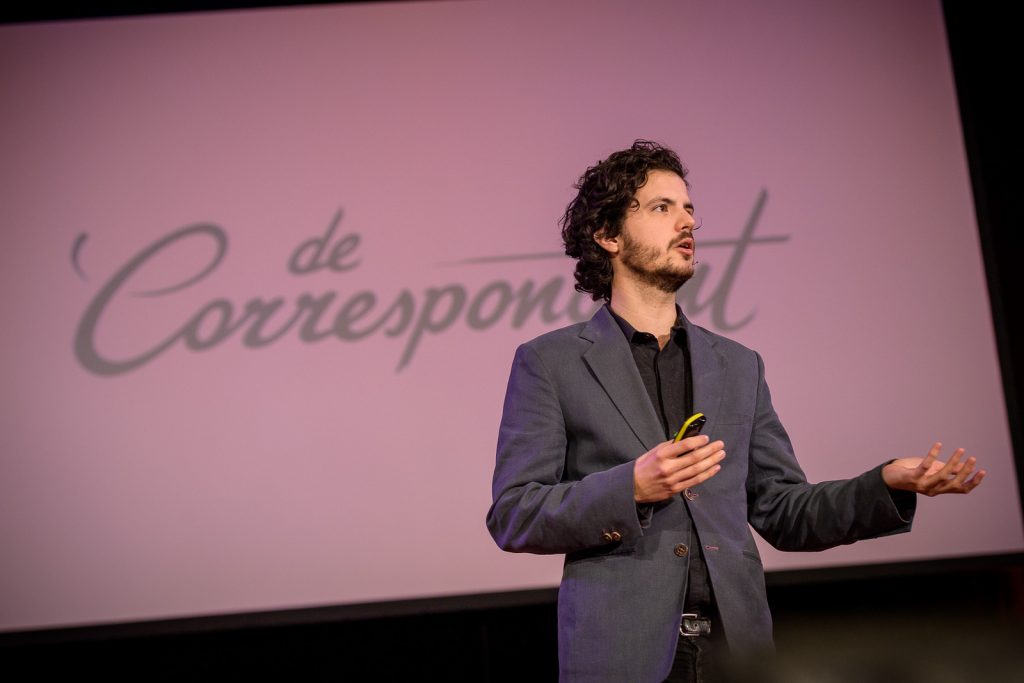 Ernst-Jan Pfauth (1986) is co-founder and CEO of The Correspondent, a journalism platform for "unbreaking news" that successfully crowdfunded $2.6 million from 45,888 backers in November 2018 and started publishing in 2019.
The Correspondent is the English-language expansion of De Correspondent. This Dutch sister site has 62,000 paying members and is also a successful book publisher. It has been praised by media such as The New York Times, The Guardian, Fortune and Die Zeit for how it enables readers to share their knowledge with journalists.
At the Dutch news organization De Correspondent, journalists share story ideas with subscribers before they write them, so they can harvest community knowledge.
—The New York Times
Ernst is the former Head of Digital at NRC Handelsblad, as well as an acclaimed bestselling author and columnist who has written two books on blogging and one about the burn-out society. In 2008 and 2009, he served as editor in chief of The Next Web Blog, which is now among the ten most-visited blogs of the world.
Ernst gave talks at South by Southwest (SxSW), The Next Web Conference, The International Journalism Festival, Columbia University School of Journalism and the World Publishers Forum and guest lectures at Harvard's journalism institute and New York University.
In 2016, the American magazine Forbes featured Ernst in their 30 under 30 list for Europe. The Royal Dutch Library archived his personal blog, pfauth.com, because of its cultural and societal significance.