Ernst-Jan Pfauth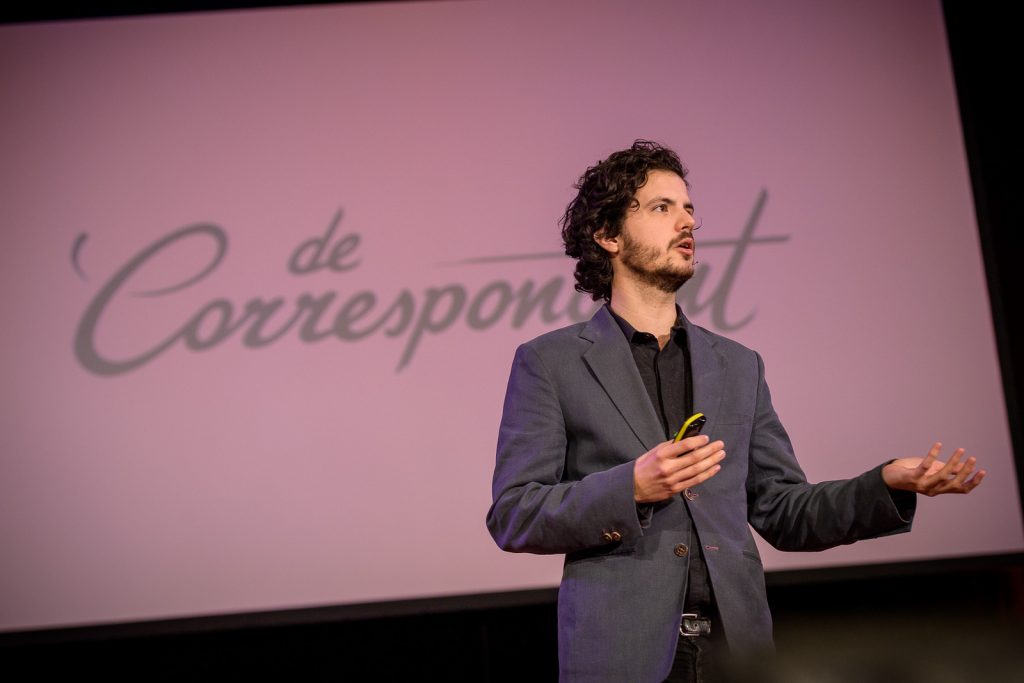 Ernst-Jan Pfauth (1986) is mede-oprichter en was tot 2021 CEO van De Correspondent, een advertentievrij journalistiek platform met 71.000 betalende leden en een succesvolle boekenuitgeverij.
Hij heeft een succesvolle Podcast: POM (Podcast over Media) en is mediacolumnist bij NRC.
Eerder was Ernst-Jan de eerste hoofdredacteur van The Next Web en hoofd digitaal bij NRC Handelsblad. Hij schreef twee boeken over bloggen en publiceerde in september 2017 het Dankboek, een dagboek voor een tevredener leven. Elke week neemt hij Een Podcast over Media op met Alexander Klöpping.
Ernst-Jan heeft lezingen gegeven op onder andere South by Southwest (SxSW), The Next Web Conference, Columbia University School of Journalism, The International Journalism Festival en het World Publishers Forum. Op het journalistieke instituut van Harvard en bij New York University gaf hij gastcolleges.
Het Amerikaanse blad Forbes nam Ernst-Jan in 2016 in de lijst van 30 meest interessante Europeanen onder de 30 op.

Ernst-Jan spreekt onder andere over:

De toekomst van media en technologie
Hoe technologie de manier waarop we media tot ons nemen en maken verandert en het effect daarvan op organisaties en onze maatschappij.
Web3
Wat is web3, wat zijn de voor-en nadelen en waarom zou je er iets vanaf moeten weten?
Lees ook: Wat is web3?
Democratisering van media
Iedereen kan een publiek bereiken en er via services als Patreon, Substack en Twitter geld aan verdienen. Hoe verandert deze fragmentatie ons mediagebruik en communicatiestrategieën?
Intentioneel leven
Als je even niet oplet, leef je precies zoals anderen dat van je verwachten. Gewoon, omdat het hoort. Omdat je zo opgevoed bent. Of omdat het je zo verteld wordt in reclames en tijdschriften. We kunnen die maatschappelijke reflexen best kritisch bevragen en op basis van wetenschappelijk onderzoek en filosofie een ander pad kiezen. Intentioneel leven, noemt hij dat.
Ernst-Jan Pfauth legt uit wat hij bedoelt met intentioneel leven bij Nooit Meer Slapen: