Ernst-Jan Pfauth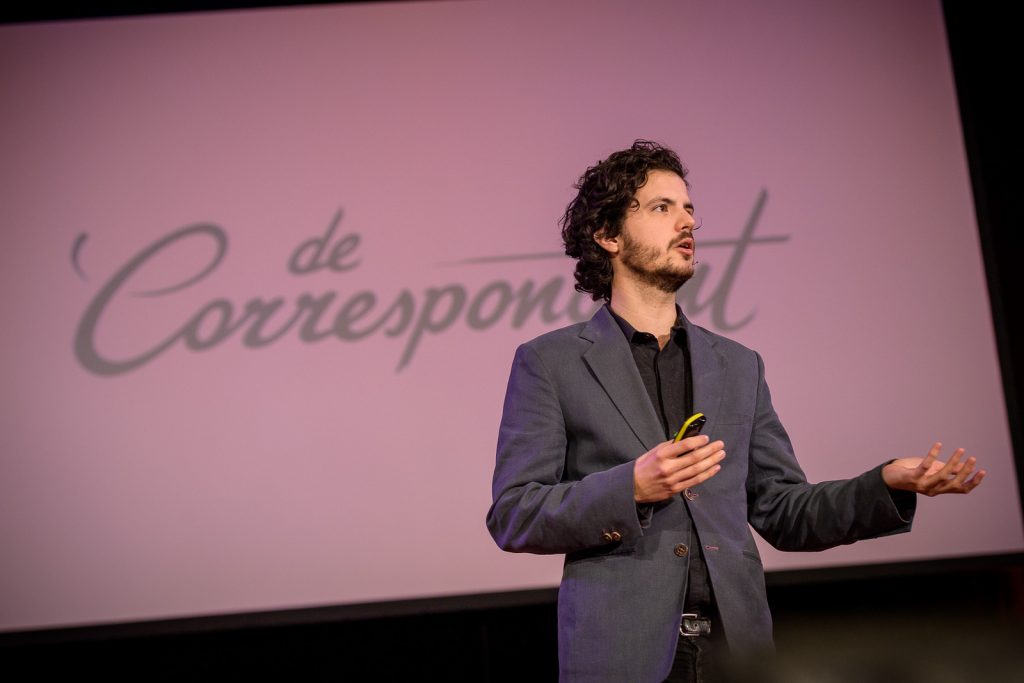 Ernst-Jan Pfauth (1986) is CEO en mede-oprichter van De Correspondent, een advertentievrij journalistiek platform met 62.000 betalende leden en een succesvolle boekenuitgeverij. Sinds 2017 is hij ook CEO van The Correspondent, de Engelstalige uitbreiding. In 2017 en 2018 woonde hij in New York om een crowdfundingcampagne voor The Correspondent op te zetten, waar 45.888 mensen vanuit 130 landen in totaal 2,6 miljoen dollar aan bijdroegen. In 2019 begon The Correspondent met publiceren.
Eerder was Ernst-Jan de eerste hoofdredacteur van The Next Web en hoofd digitaal bij NRC Handelsblad. Hij schreef twee boeken over bloggen en publiceerde in september 2017 het Dankboek, een dagboek voor een tevredener leven. Elke week neemt hij Een Podcast over Media op met Alexander Klöpping.
Ernst-Jan heeft lezingen gegeven op onder andere South by Southwest (SxSW), The Next Web Conference, Columbia University School of Journalism, The International Journalism Festival en het World Publishers Forum. Op het journalistieke instituut van Harvard en bij New York University gaf hij gastcolleges.
Het Amerikaanse blad Forbes nam Ernst-Jan in 2016 in de lijst van 30 meest interessante Europeanen onder de 30 op.