Frits Verhoef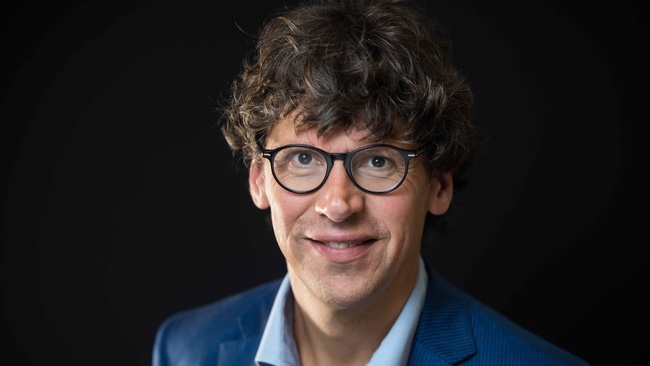 Frits Verhoef is co-founder of econic, a successful startup that has transformed thousands of homes into e-homes, he is co-initiator of Follow This and author of Lef en moed, a book about the climate problem and accelerating the energy transition.
After studying Applied Physics in Delft, Frits worked in commercial positions at KPN and AEGON bank, among others. In 2007, he switched careers and became one of the first in the Netherlands to sell solar panels via the internet with his company Energieker. Many solar panels later, Frits decided to focus on the next challenge of the energy transition: from fossil heat to sustainable heat.
His passion for accelerating the energy transition across Europe has led him to transform thousands of homes into e-homes with econic: homes made more sustainable by energy systems that are installed and maintained for a monthly fee. The next step is to link all these systems to the electricity market in order to make maximum use of sustainable energy. Together with strategic partners, econic is working hard on more standardization and digitization in the chain in order to reduce costs and energy consumption, resulting in even more affordable solutions for everyone. The company has grown explosively in two years through a strategy of organic growth and acquisitions. More than 150 people currently work at the company, which has offices in Amsterdam and Aachen, among others.
Frits published his first book in 2018 Lef en Moed, on the climate problem and the energy transition. A second book, "Green Growth Doesn't Exist" is in the works.
As one of the initiators, Frits is an ambassador for Follow This, the group of shareholders that aims to make Shell more sustainable.
In his lectures Frits energetically shares his knowledge, expertise and personal experiences. He shows the challenges on a large scale, but also shows that making a home more sustainable does not have to be complicated and expensive. That smart technology can reduce costs and stimulate the use of sustainable energy. The technology exists, the knowledge is there and the resources are available. Now it's just a matter of implementation.