Gijsbregt Brouwer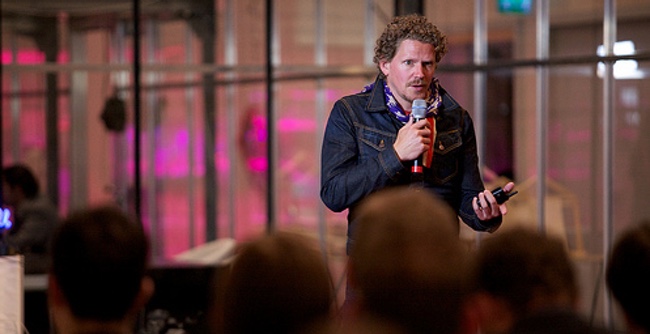 Gijsbregt Brouwer is a popular international speaker and trendwatcher on sport, food and media.
He shares his knowledge via Radio, TV and print, in live discussions and panels, in online blogposts and comments. He also teaches and he gives workshops. In 2010 he founded the popular sportmarketing blog Sportnext.nl. In 2014 he founded De Buik and in 2015 Jivescope. Gijsbregt won several prizes and in December 2010 he was the Dutch Online Mediaman of the Year.
His company Týrsday, helps athletes, artists and brands with their online storytelling and with earning an income through the internet. Gijsbregt also developed innovative products and services for TVM, Unilever, Rabobank, Delta Lloyd, EY, AD, Sanoma, KNVB, UEFA, NOC*NSF en the Rotterdam Marathon. He also coaches startups in the sports area.
Besides that, Gijsbregt is co-founder of (De Buik), the fastest growing food-related platform in The Netherlands, where you can find everything about good food and beverages.
Gijsbregt used to be a professional cross country skier and traveled the world to race World Cups and World Championships. Nowadays he is an avid runner and road biker and likes to use and test gadgets, apps and new sportswear.