Gina Doekhie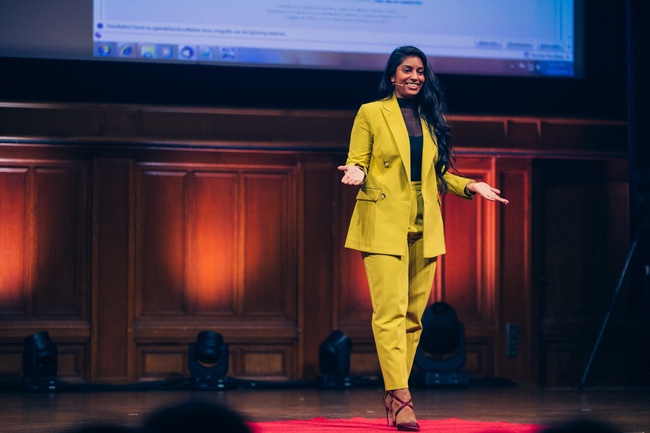 Gina is cybercrime specialist and digital detective. Before this, she was a digital forensic detective at Fox-IT for seven years: she tracked down cyber criminals and worked on digital fraud cases. She recently joined the Cybercrime Team of the Dutch Police, where she investigates complex cybercrime cases, such as CEO fraud and ransomware extortion. She also works as a judicial expert, which means that she gives advice in court about the evidential value of digital evidence.
Gina graduated with a double master's degree from the University of Amsterdam. After her bachelor's degree in Artificial Intelligence, she specialized during her master's in Forensic Intelligence and started a second master: Forensic Science.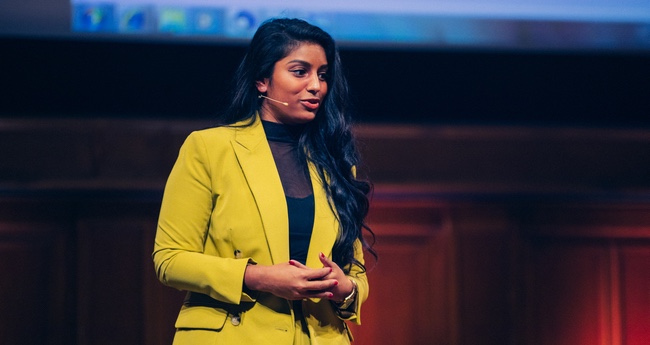 In 2020, Gina was declared young talent by Dutch Newspaper Het Financiële Dagblad. In 2018, 2019 and 2020 she was named in the Opzij Top 100 most influential women in the Top 10 Tech category. The year before, she was named in "Inspiring Fifty: The Netherlands 2017", the 50 most inspiring women in technology. Gina likes to motivate young girls to work in tech. She regularly appears in magazines such as Viva, LINDA meiden and Vogue.
Read more about Gina here in the young talent special of FD 2020
Gina's mission is to make the online world safer by raising awareness for cybercrime and by teaching about protecting yourself from digital thieves. With her contagious enthusiasm she is regularly asked to speak about digital security and resilience, cybercrime, cybersecurity, digital forensic research and Artificial Intelligence.
Hope in the uphill battle against cybercrime, Gina at TEDxAmsterdamWomen

What do you do if your Facebook account is hacked? Gina Doekhie at Scammed?!

Podcast Cyber ​​Heroes, with Jesse Klaver:

Other television appearances by Gina Doekhie:
– Gina Doekhie explains how bankhelpdeskfraud works at Omroep West
– NPO3 Mag ik je tieten zien, program about hacking at NPO3
– Scam via the Internet, FunX sound clip
– Stand van Nederland WNL