Jeanneke Scholtens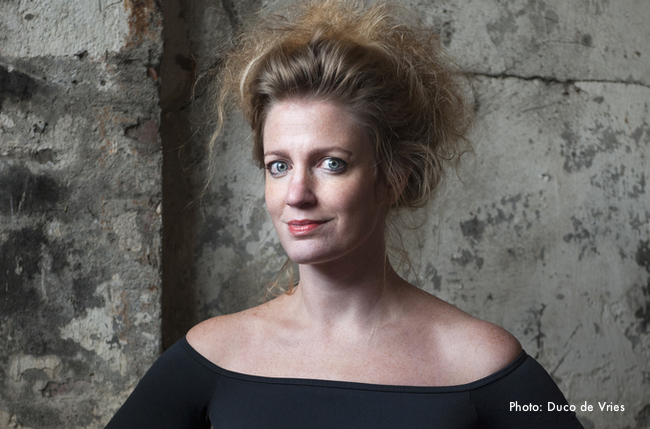 Jeanneke Scholtens is a trendwatcher, future strategist, and founder of Buro Zorro. She holds an MA in humanities and loves to discuss and research taboo themes, especially if these themes are on the crossroads of society, technology, science, and philosophy.
With her trend agency, Buro Zorro, he helps organizations worldwide to develop a future-proof strategy: she researches trends and develops future and marketing strategies to make companies and brands future-proof.
She disseminates her general research through her books, lectures, and workshops. From her research on consumer trends of the next 5 years, Pleasure Please , she developed a lecture, a workshop and even a game. At the moment, all of this is given online.
Jeanneke previously researched the future of the church, death, and life and wrote the book Holy Fuck with fellow trendwatcher Mabel Nummerdor. The book is about the future of sex, which means that it is also about the future of technology, our social relations, and society, making it relevant to companies, organizations, and brands.
She is known from Zembla, EenVandaag, De Coen & Sander Show, de Telegraaf and Andsee.
Not only did Jeanneke have an inspiring story, it was also great to work with her!
–Luka ten Kate, Sogeti Netherlands, October 2019.
A selection of topics that Jeanneke talks about:

Pleasure Please
Looking for the consumer needs of the next 5 years
We pursue pleasure, euphoria, happiness and meaning. We put all kinds of food in our mouths, in our brain to find happiness and meaning. It's all about desire. We are driven by motives, by desire: what we want to feel, taste, hear, have. But what does the future hold for us if we cross most of the stimulants off our list as part of our healthy lifestyle? In search of pleasure we dive into immediate satisfaction, intense happiness, longing for danger and deeper meaning: Pleasure, Happiness, Danger & Purpose. Look ahead, looking for the consumer needs of the next 5 years. Because if you know what we are going to long for, you have the future in your hands!

Holy Fuck
On an expedition to the future of sex
We are in the middle of the 21st century and see a lot of things happening in the field of sex: Japanese young people who choose celibacy, the rise of VR sex that will become less and less distinguishable from real. And what about the designer baby? Jeanneke Scholtens and Mabel Nummerdor take you along in 7 steps because Holy Fuck, this sex edition is about your future and you better get well informed about it. A keynote or lecture by Holy Fuck has an impact on marketing & advertising, health & wellness, society & politics, media & entertainment, food & fashion, and much more. Do you want to know what the future of sex means for your brand, company, or industry?
Holy Fuck has been named best non-fiction book 2019 and has won the Alice Indie prize.
"At the speed of a Japanese bullet train, both trend-watchers in this iconic book describe an era in which we ultimately no longer need people. Holy Fuck offers you a surprising and sometimes staggering window into the future of sex. A future that will of course have an enormous impact for the individual, but also for companies, organizations and brands. " – Management Blog, 27 July 2018
The sustainable city
On an expedition to the city of the future
In the age of man, the earth has a hard time. Climate change turned into a climate crisis, and Gretha Thunberg addressed our world leaders for their negligence in this crisis. Welcome to the Anthropocene; the era in which the earth's climate and atmosphere are affected by humans. Cities, municipalities, districts, provinces, and countries stand for the energy transition. Terms such as EPC standards, nature-inclusive building, zero on the meter, and circular take the stage. But isn't the sustainable city about more? How do we accommodate families and relationships of the future? How do we get from a to b with minimal pressure on the city? How do we make technology serving people and the city? Go on an expedition to what sustainability actually is and focus on the wishes and needs of people.