Jelle Prins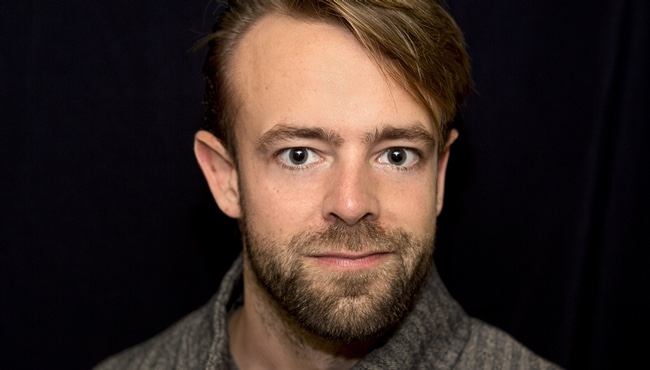 Jelle Prins (1984) is an entrepreneur with a track-record in successful application development and an expert in Mobile and Location Based Services. He is currently the Design Manager at Uber.com.
As an excellent student with a graduate degree in Business and Computer Sciences from UVA, he was expected to follow the usual path towards the big consultancy firms. However, Jelle saw the mobile revolution coming, and started developing 'Apps' at the moment that Apple was redefining the markets with the launch of the iPhone.
His first applications all got massive attention in the national and international media such as CNN, New York Times and Wired. Also, he won the 2nd price in the international Google Android Developer Challenge with his iNap Arrival Alert, which brought attention from big companies and investors.
Shortly after the release of these applications Jelle was asked by Garrett Camp, the founder of Stumble Upon to be an early advisor to the "Uber"-startup (formally known as "UberCab") that is currently redefining the on-demand car service market.
Jelle often uses Uber.com as an example in his talks of how applications can revolutionize an entire market, and be more than just marketing gimmicks or mobile versions of existing websites.
After his return to the Netherlands Jelle founded Moop.Me, a mobile development company in Amsterdam, and has since developed applications for national and international companies such as Booking.com, PayPal, de Volkskrant, Home.CH and GVB. His company is also working together with large players such as Google, 9292, ANWB and Falk.
Recently Uber acquired Moop.me and Jelle Prins will be setting up the Uber.com product teams in Amsterdam.
His talks range from his experience in the mobile market as an entrepreneur, to interaction design (designing evolutionary versus revolutionary services and their effect on the marketplace), to his vision on what one should and should not do regarding 'Apps', how one should go about designing them, and how these apps will redefine the way we work.
Examples of Jelle's applications;
– iNap was the first app developed by Moop.Me, and the first app to gain wide media attention in the Netherlands. iNap is a GPS-based travel alarm which alerts you when you get near your destination.
– The Uber app allows anyone to easily request a private driver (taxi). Uber drivers have a similar app installed on their iPhone, and quickly see where they can pickup their clients. At the same time the clients see their cab coming towards them on the display of their phone. At the end of the trip the fare is automatically added to their account.
– The Booking.com application allows anyone to quickly reserve a hotel room from the wide range of rooms available at http://booking.com
– An app for janitors, allowing them to check-in to the rooms they are cleaning, report broken utilities and request new tools and such. Giving them more responsibilities on their job and their employers more insight in their progression.
Jelle Prins on iNap, The Internet of Things and Mobile Innovation


Pitch on Startup Weekend, High Tech Campus, Eindhoven, 20 February 2011: iPad Cash Register