Julia Janssen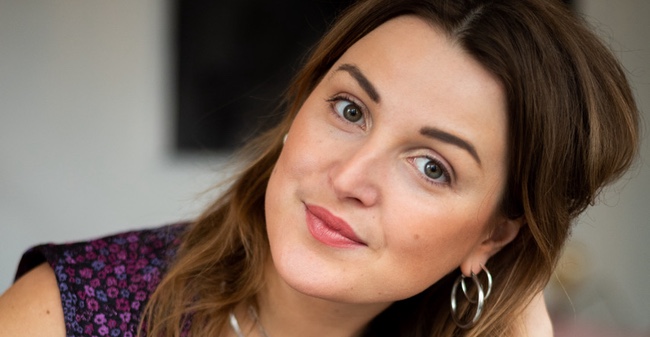 Julia Janssen is an artist, designer, researcher and speaker. In her work she creates awareness about the impact of technology and digitization on society. Sinds March 2022 she is ambassador for Stichting Data Bescherming Nederland.
In 2016 she graduated from the ArtEZ School of the Arts in Graphic Design. During her studies, she became interested in data and digitization and worked on several projects that highlight our relationship with technology. With her graduation work, she won the ​​Crypto Design Award and she has since devoted her art to data sovereignty.
Julia translates scientific insights into accessible design giving her audience a peek behind the internet's surface. By making the complexity of information technology understandable, she builds a movement that strives for data sovereignty. Ultimately, everyone must consciously choose who knows what about him or her on the internet. This philosophy is reflected in several projects: she develops and designs projects about the lack of ownership, control, and transparency over personal data, the capital in online behavioral patterns, the changing definition of privacy, and the future of digital identity.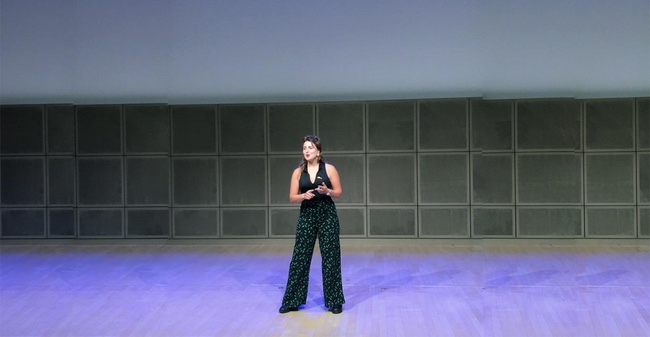 One of these projects, the book "One Click" (2017), gave her immediate exposure. The book is a collection of 835 privacy conditions approved with one click on "got it." The work shows the weak position of the internet user. To emphasize the absurdity of such methodologies and increase the impact of the work, Janssen started with a reading performance: "0.0146 seconds" (2019) – a traveling studio in which participants read from the book per fragment 12 minutes. It is expected to take a total of 375 hours to read all of these terms. A disproportionate difference from the 0.0146 seconds in which we click on agree.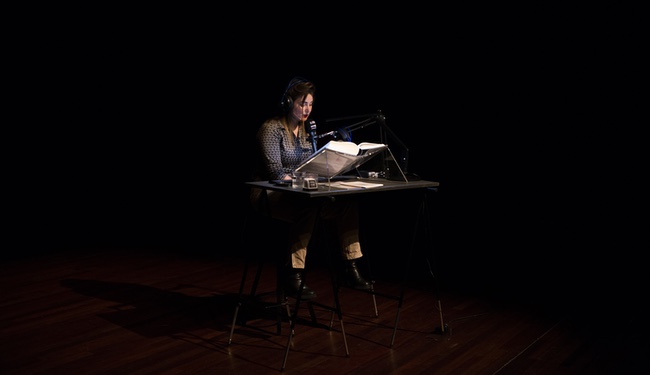 With this project she was on page 3 of De Volkskrant , she was featured in the VPRO program The Future Builders and was a guest in various radio and television programs. The project even led to a parliamentary debate, when Kathalijne Buitenweg (vice-party chairman GroenLinks) mentioned Janssen's work in her opening statement about the information society's future.
Furthermore, Julia exhibited with the project Why I like Green, a game with ping-pong balls based on the data Facebook collects about her. She was also commissioned by the Ministry of Foreign Affairs and Kingdom Relations to design a digital publication: non-discrimination through design guidance. For this project, she collaborated with a team of lawyers, political scientists, and administrators, and an accessible document was created that guides organizations and engineers towards minimizing algorithmic bias.
Julia also started the podcast ' Behind the Click in 2020 in which she talks about her research and enters into discussions with important players in the field of online data and privacy policy.
Julia gave an inspiring keynote. She was very professional in all aspects and it was great fun to work with her. I am looking forward to continuing collaboration and I would book a keynote again.
— York Sure-Vetter, Direktor NFDI, 1st Conference on Research Data Infrastructure – September 2023
Julia speaks enthusiastically, in an accessible manner, about the complex structure of our data profile on the internet, the skewed relationships and how publishing organizations benefit from our ignorance.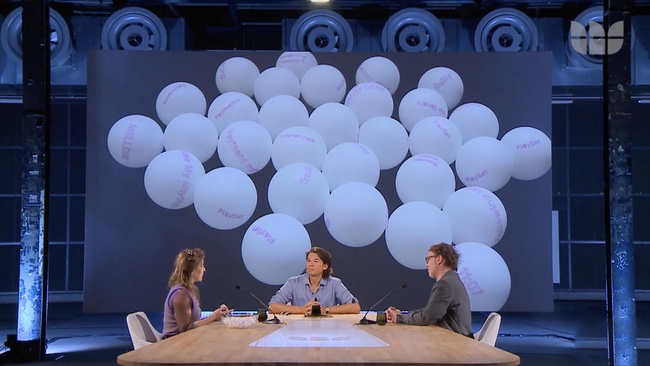 Julia Janssen in Tegenlicht: The battle for the Internet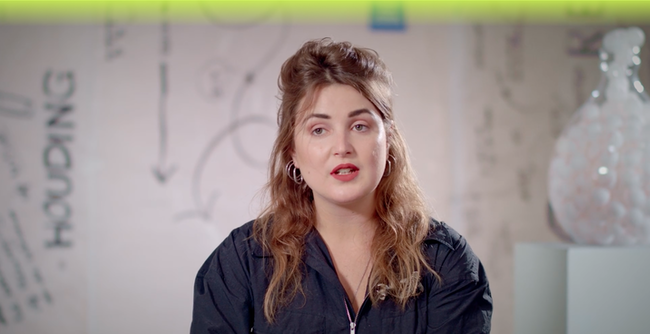 Julia Janssen Re-Value, Dutch Design Week 2020 (from 7:11)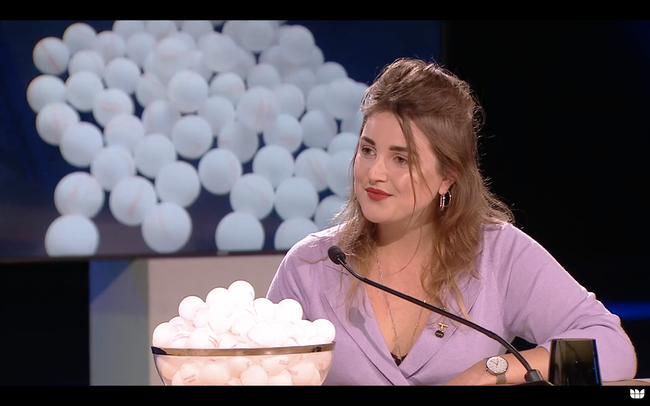 Julia Janssen at For Starters, Dutch Design Week (from 21:25)