Julia Rijssenbeek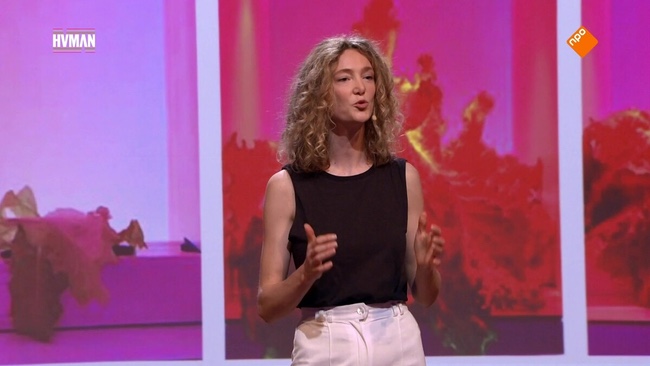 Julia Rijssenbeek is a philosopher and researcher. Her PhD research in philosophy of technology at the University of Wageningen focuses on synthetic biology and its role in a biobased economy. Her research is part of the NWO Gravitation Program Ethics of Socially Disruptive Technologies (ESDT) of the four technology universities in the Netherlands.
In addition, Julia works as a researcher at FreedomLab. FreedomLab is a think tank that conducts research and explores future scenarios. This research takes place at the intersection of geopolitical shifts, technological developments and socio-cultural changes. Analyzing the interaction between these areas gives a basis for thinking about the changes in society.
Julia wrote for Dutch quality papers de Volkskrant and for NRC. She regularly speaks to a wider audience about the food issue and technological developments at conferences in the Netherlands and abroad.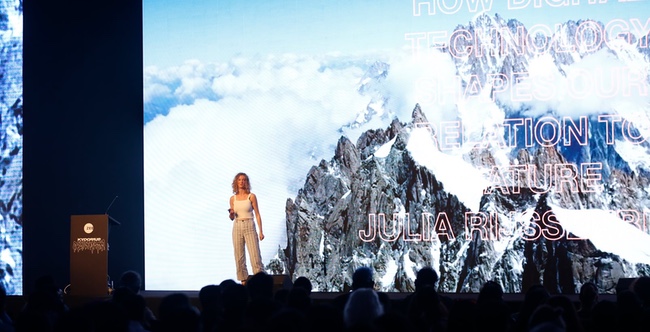 Julia speaks about:

Food of the future
Our food system is at a turning point. After years of progress, hunger is on the rise again, our global value chains are vulnerable to geopolitical tensions, and climate change is putting food production under pressure. Rather than just ramping up food production, a shift towards better food is inevitable, food that is produced with the health of people and planet in mind. What does that shift look like, what is the sense and nonsense of technological innovations in it, and what do future food systems look like?

The biobased economy
Current energy sources are becoming scarcer and natural ecosystems are under pressure. Slowly but surely everyone realises that we have to focus on a systems change for production. But how do we do that?
The US and China are investing heavily in the biobased economy. In the biobased economy, fossil fuels and materials are replaced by renewable biological raw materials. Synthetic biology is seen as a key technology in this change as it could provide the building blocks for a sustainable alternative to today's polluting industry; from the production of medicines, to energy and food. By learning how to work with biological systems, we can look at materials and production in a different way: circular, ecological, and non-polluting.
What exactly is the biobased economy, how will it take shape and what are the consequences? Julia Rijssenbeek conducts research into synthetic biology and the (ethical) consequences of its use. In her lecture she explains how learning from biology will enable us to design an alternative to our current industrial model.

Digital technology and our changing relationship with nature
For a long time we have pitted ourselves and our technological inventions against nature. But this distinction seems to be blurring more and more. The climate crisis requires a different way of thinking about the relationship between people, technology and nature. What exactly is nature? How does technology change our relationship to nature?

New philosophical movements and technology
What can we learn from (new) ideas within philosophy to understand the influence of technological change on our lives (new materialism, speculative design, technological decisionism, accelerationism, deep ecology and ecomodernism)?

The Role of Nature in Our Technological Future @ THE FUTURE SUMMIT 2020, Pakistan

Julia speaking at the Kyoorius Designyatra 2019 (India):