Julia Rijssenbeek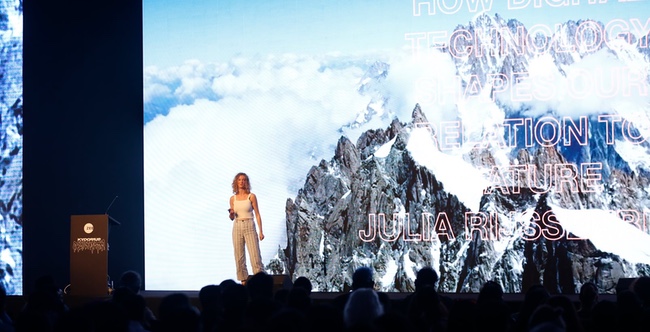 Julia Rijssenbeek is a philosopher and researcher. She is a PhD candidate at the University of Wageningen, where sheconducts research into the possibility of synthetic micro-organisms and their possible (ethical) implications. These microorganisms could potentially produce food, but also medicines, energy and even materials, disrupting the means of production as we know them. The research is part of the NWO Gravitation Program Ethics of Socially Disruptive Technologies (ESDT) of the four technical universities in the Netherlands.
Previously, Julia worked at the FreedomLab Thinktank where she researched the future of food.
Julia has written for Dutch newspapers (Volkskrant, NRC) and regularly speaks at public events on the topic of food and on technological innovations in the Netherlands and abroad. She is part of the Global Shapers Community, the youth branch of the World Economic Forum.
Julia speaking at the Kyoorius Designyatra 2019 (India):