Julien Jukema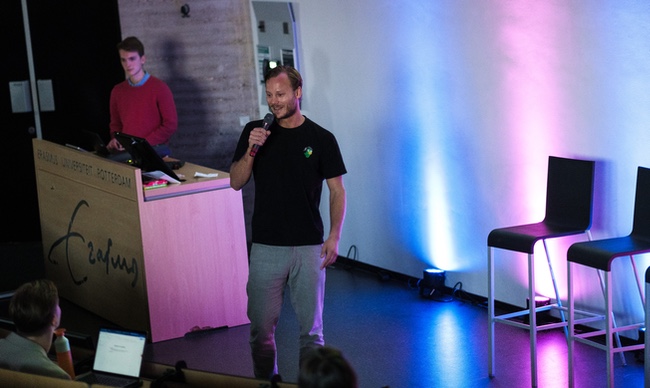 Julien Jukema is the founder of Anywyse. Anywyse is an 'audio marketplace' where students can make and listen to audio modules for their studies. These modules are specially developed for memorizing content and written and recorded by selected students and voice actors.
When Julien was in college, he got sick. He got cancer and the chemotherapy made it difficult for him to read. That was exactly the period when podcasts became popular and that's how he came up with the idea of ​​Anywyse. Anywyse allows students to study while taking a walk or doing some shopping, and of course it works well for students with dyslexia.
Julien set up two companies before: JV Suits, a sustainable fashion concept where suits, that were hardly used, were collected from law firms and sold on to students and starters. A portion of the profit went to the KWF. He also founded Lustrummaterialen.nl, a merchandise company aimed at student associations.
Julien is co-initiator of Nederland bedankt He talks about education innovation and practical use of AI and shares his personal entrepreneurial story.